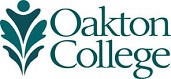 5: How to Search the Web - Find and Evaluate Web Sites
Determine if your instructor wants you to include Internet resources. Learn how to use search engines and subject directories to locate authoritative materials on the web. Books, periodicals and webliographies can also help to find appropriate sources on the Internet. Develop your search skills and practice often!
Evaluating The Web - Criteria for Evaluating a Webpage
Learn how to evaluate web sites by determining their authority, relevancy and currency:
NOTE: Unlike scholarly print periodicals and books, where the information is subjected to a process of review, anyone can publish on the web. Many web sites are also designed for commercial purposes and, consequently, are designed to influence!
General Information about Searching the Internet
Search the Web
Here is a selection of recommended search engines:
Search the Web for Images
The following websites are great for finding images:
Books In The Oakton Library
The following books have information about finding and evaluating web sites:
The College Student's Research Companion: Finding, Evaluating, and Citing the Resources You Need to Succeed
Call Number: (DP) Z710 .Q37 2011; (RHC) RHC. Z710 .Q37 2011 

The Extreme Searcher's Internet Handbook: A Guide for the Serious Searcher

Call Number: (DP) ZA4230 .H63 2010
An Introduction to Search Engines and Web Navigation
Call Number: (DP) ZA4230 .L48 2010
Searching & Researching on the Internet and the World Wide Web
Call Number: (DP) ZA4201 .A25 2010
Tip
You probably know a lot about the web already; there's definitely no lack of information about this subject! Look around you and notice the webliographies in your favorite magazines and web addresses mentioned on your favorite television and radio programs. Be sure to attend a Library's Got Research workshops this semester.
Look at the "help screen" links that can usually be found on the top or side of the screen. Information in these "help screens" can save you time and offer ideas on how to search more effectively and efficiently.
Some periodicals may have their own web sites but that information may not be complete or may require a fee to access and obtain.