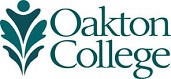 Oakton History
Oakton Community College Library maintains an Archive collection which includes, among other items of interest, the history of the college, the college newspaper, and publications by faculty and students.
The collection is located in Room 1409 at the Des Plaines Campus Library and available by apointment only.
Call 847.635.1640 for further information.