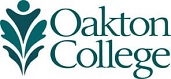 Find Streaming Videos
Choose a subject area to the left (above on mobile devices) to access the right videos for your topic.
Off campus access: Use your myOakton username and password to login.
Questions? Call 847.635.1644 or chat with a librarian on Ask A Librarian.
Access to Oakton's collection of faculty-selected feature films.
Browse fields of interest for streaming documentaries, newsreels, interviews, speeches, news stories, panel discussions, performances, lectures, public service announcements, biographies, archival footage, dramatized scenes, commercials, animations, proceedings, etc. 
Borrow streaming videos, e-books, and audiobooks through the NILRC Overdrive Consortium collection on Overdrive. Set up your personal account using your Oakton Library Card/ID. You can also download Libby to access Overdrive on your device (You can also use Libby to borrow books from your public library).
Access to Oakton's collection of faculty-selected documentaries.
Oakton's Streaming Video collection contains Oakton Community College recordings of Commencement Ceremonies, Koehnline Museum of Art exhibits, Board of Trustees meetings, Center for Teaching Innovation lectures, and featured videos from various college events.