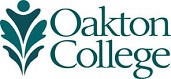 News from Oakton: February 7, 2012
Celebrate Assyrian Culture at Oakton
"Come Together" to celebrate Assyrian culture at Oakton on Friday, February 10.
As part of "Coming Together in Skokie 2012," an annual program that builds knowledge, awareness, and appreciation of the various ethnic heritages that comprise the Village of Skokie, students and community members will host an Assyrian Festival at Oakton's Skokie campus (Room P103, 7701 North Lincoln Avenue) from 6 – 9 p.m. Enjoy music, dance, food, and fun –admission is just $5. Children under 5 are free!
To view the entire schedule of "Coming Together in Skokie2012" events, visit http://ComingTogether.skokielibrary.info.
For more information about Oakton's participation, contact Rose Novil at 847-376-7632 or rnovil@oakton.edu.
Free Information Session Offered at Oakton
Interested in a health care career? Then you won't want to miss free upcoming information sessions at Oakton. These seminars showcase Oakton's degree and certificate programs. Faculty will be on hand to discuss course requirements and industry trends.
A medical laboratory technology and phlebotomy information session is scheduled Tuesday, February 14, at 1 p.m., at Oakton's Des Plaines campus, 1600 East Golf Road  (Room 1604).
According to the Bureau of Labor Statistics (BLS), employment for clinical laboratory workers is expected to increase by 14 percent from 2008 to 2018, faster than the average for all occupations.
Also, a radiologic technician information session is scheduled Wednesday, February 22, at 5 p.m., at Oakton (Room 1603).
The BLS reports that employment for radiologic techniciansis expected to increase by 17 percent from 2008 to 2018, faster than the average for all occupations. The BLS also reports that growth will be driven by an increase in the need for diagnostic imaging for a growing and aging population.
To reserve your spot in either session, visit www.oakton.edu/healthcareers or call 847.635.1700.
Oakton Hosts Free Transfer College Fair February 15
Do all of your one-stop shopping for information about higher education on Wednesday, February 15, at Oakton.
A free Transfer College Fair will feature representatives from more than 50 Midwest colleges and universities. Participating institutions include: Bradley University, DePaul University, Dominican University, Eastern Illinois University, Elmhurst College, Illinois Institute of Technology, Marquette University, Northern Illinois University, University of Iowa, and Western Illinois University.
The fair will run 11:30 a.m. – 2:30 p.m., and 4 -6 p.m., at the TenHoeve Center (Rooms 1604-1610) at Oakton's Des Plaines campus, 1600 East Golf Road.
Throughout the day the College also will host the following free workshops:
"Getting the Most Out of a College Fair," 11 a.m., 12:30p.m., and 4 p.m., (Room 1604). Learn how to work the room and put your best foot forward.
"Financing Your Education," 11:30 a.m., 2 p.m., and 4:30p.m., (Room 1604). Higher educational professionals will provide insight on the best ways to pay for a college education.
For more information, contact Kari Susens at kari@oakton.edu.
Chicago Author Comes to Oakton
Celebrated author Don De Grazia will highlight his work on Thursday, February 16, as part of the Chicago Writers Series.
A former Oakton student, De Grazia penned the novel American Skin, which details the nightmarish life of a 17-year old living on the streets of Chicago, enmeshed ina battle with racist skinheads during the 1980s. De Grazia also is a full-time fiction writing professor at Columbia College Chicago. A member of the Screenwriters Guild of America, De Grazia is currently adapting a screenplayfor American Skin.
De Grazia will read from his new novel-in-progress as wellas his short stories starting at 2 p.m., at Oakton's Studio One, 1600 East Golf Road, Des Plaines.
This program is generously funded by the Oakton Educational Foundation and student activity fees.
Catch the controversial staged reading of David Mamet's Oleanna, which focuses on a university professor accused of sexual harassment by his female student.
Over the course of three acts, John, who is on the verge of tenure, and his student Carol become embroiled in a power struggle and war of words – leading to a shocking conclusion.
Oleanna will be performed at 8 p.m., Saturday, February 18, and 2 p.m., Sunday, February 19. Tickets are $8 – call 847.635.1900.