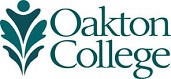 News from Oakton December 10, 2013
Scholarship Available for South Asian Course at Oakton
Register for Spring Classes
South Asia is home to more than 20 percent of the world's inhabitants, making it the most populous geographical region on Earth. Learn more about the exotic areas of India, Pakistan, Bangladesh, Bhutan, Nepal, Maldives, and Sri Lanka by enrolling in the History of South Asia II (HIS 204 001) offered this spring at Oakton. Upon successful completion, students may be eligible to apply for a $300 scholarship.
This 16-week course meets 9:30 – 10:45 a.m., Tuesdays and Thursdays, starting January 21, 2014, at Oakton's Des Plaines campus, 1600 East Golf Road.
"Without a doubt, this class will give students a better cultural, political, and economic understanding of the region through a global perspective," said Oakton Associate Professor Prashant Rawal.
For more information about the class and scholarship, contact Rawal at prawal@oakton.edu.
Register for other spring courses, which can be found online at www.oakton.edu, or in the Spring 2014 Credit and Noncredit Class Schedule, available at the Des Plaines campus or Skokie campus, 7701 North Lincoln Avenue. Spring classes start January 21, 2014.
Register in person at either campus Monday through Thursday, 8:30 a.m. – 7 p.m.; Friday, 8:30 a.m. – 5 p.m.; and Saturday, 9 a.m. – 12 p.m. Students with a current application on file may register at my.oakton.edu.
For more information about classes, students are encouraged to contact Advising Services at 847.635.1741 (Des Plaines) or 847.635.1400 (Skokie).
Chicago Artists Headline Exhibition Reception at Oakton
Join contemporary Chicago artists Sandra Holubow and Judith Roth at the opening reception for the exhibition Unforgettable Places, Memorable People, a special exhibition at Oakton's Koehnline Museum of Art that captures the unique perspectives of the Windy City through a side-by-side comparison on Thursday, December 12, from 5 – 8 p.m. The museum is located at Oakton's Des Plaines campus, 1600 East Golf Road. Unforgettable Places, Memorable People runs through Friday, January 24, 2014.
Holubow's paintings and collages examine the collective aspects of community and the "ties that bind," while Roth's paintings and drawings focus on the individual from head to toe. Yet, their art is similar in the use of strong from, color, and asymmetry. Unforgettable Places, Memorable People highlights Holubow's close study of urban environments and Roth's expressionistic depiction of the human form.
This exhibition is partially supported by a grant from the Illinois Arts Council, a state agency. The Koehnline Museum of Art is open to the public 10 a.m. – 6 p.m., Monday through Friday, and 11 a.m. – 4 p.m., Saturday. The museum will be closed during Oakton's Winter Break, Tuesday, December 24 – January 1, 2014.
For more information, call 847.635.2633, or visit www.oakton.edu/museum.
Register for Credit Courses over Winter Break
While the weather outside might be frightful, you can use the time to wrap up college credit over winter break. Enroll now for Oakton's Winterim session, which offers college-credit classes in a compressed time period. Most courses begin December 16.
Offerings are available in business, computer information systems, English, history, humanities, law enforcement, marketing, philosophy, physical education, political science, and psychology. Available at Oakton's campuses in Des Plaines (1600 East Golf Road), and Skokie (7701 North Lincoln Avenue) or online, Winterim classes do not meet on holidays, the eves of holidays, or on weekends. Most selections are three-credit courses.
For more information about Winterim visit www.oakton.edu/winterim.
Don't Just Dream It: Make a Health Care Career a Reality
Don't just live your dreams of a health care career vicariously through television shows like Grey's Anatomy or General Hospital; get a head start on them by attending free information sessions at Oakton Community College's Des Plaines campus, 1600 East Golf Road.
Start your journey toward becoming the next Florence Nightingale at a nursing session at 2 p.m., Wednesday, January 8, 2014, in Room 1610. According to the U.S. Bureau of Labor Statistics, employment for registered nurses is expected to increase by more than 13 percent from 2013 to 2018, faster than the average for all occupations – due in part to technological advances in patient care.
Find out what it takes to become a physical therapist assistant (PTA) at 4 p.m., Tuesday, January 14, 2014, in Room 1604. A PTA works under the direction of a physical therapist and helps rehabilitate people with injuries or diseases affecting muscles, joints, bones, nerves, or the cardiopulmonary system. Employment opportunities for PTAs are expected to grow nationally at a faster rate than most careers through 2020.
Sessions showcase the College's degrees and certificates in these health career programs and faculty will be on hand to discuss course requirements and industry trends.
Spaces are limited. To reserve a spot, visit www.oakton.edu/healthcareers or call 847. 635.1700.
Find out Why "Less is More" at Oakton's Nanotechnology Open House
Find out why "less is more" by attending a free nanotechnology open house hosted by Oakton Community College on Thursday, January 16, 2014. Visit Oakton's high-tech nanotechnology lab at Skokie's Illinois Science + Technology Park (IS+TP), 8045 Lamon Avenue, from 6 – 7:30 p.m.
On the cutting edge of science, nanotechnology plays a significant role in biology, chemistry, engineering, medicine, and physics – from building microprocessors and delivering anti-cancer drugs efficiently to making clothes more stain resistant and improving sunscreen absorption.
By 2015, the nanotechnology industry will need two million workers and approximately six million supporting positions worldwide.
Find out how to get started in this rewarding science career by learning more about the College's nanotechnology offerings and touring the lab, which features atomic force, scanning electron, and fluorescence microscopes. Refreshments will be served.
Register at http://ne3i.eventbrite.com. For more information, call 847.376.7042 or e-mail jcarzoli@oakton.edu.
Play On Seeks Original Playwright Submissions  
Aspiring playwrights: watch your work come to life by entering Oakton Community College's annual Play On festival! Now in its sixth year, the showcase is currently considering original, unproduced one-act scripts up to 10 pages from community college students in Illinois, Michigan, Minnesota, and Wisconsin.
"Play On is unique: it's the only community college playwriting competition in the Midwest," says Kate Tillotson, festival co-founder. "There are so many talented playwrights in the region and each year the festival evolves and keeps getting better. It's never easy to decide which scripts will be produced."
Playwrights should e-mail scripts as a Word document to Tillotson at katet@oakton.edu by March 31, 2014. Include a cover page listing your name, address, phone number, e-mail, and the name of the community college you are attending. One submission is permitted per student. Winners will be notified in May and Play On will take the stage July 29 – 31, 2014.