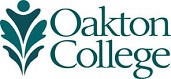 Oakton ranked 33rd 'best value' community college in U.S.
(May 20, 2016) Oakton Community College ranks No. 33 among the best values for community colleges in the nation, according to ValueColleges.com, a website geared to helping people make financially responsible decisions about college.
In compiling its "Top 50 Best Value Community Colleges of 2016," the online site examined graduation and transfer rates, mid-level salaries for graduates and actual costs at more than 1,700 two-year institutions nationwide utilizing information from CollegeMeasures.org, IPEDs data and information from PayScale.com. Each public college rated was a member of the American Association of Community Colleges and has open admission policies, enrolls more than 1,000 students, has average to high graduation rates above 45 percent and costs less than $10,000 per year.
A 2014 report by the Northern Illinois University Center (NIU) for Governmental Studies corroborates the website's findings: a 25-year-old Oakton graduate can expect a total lifetime earnings gain of more than $724,000, a 56 percent increase over the total lifetime earnings of someone not completing a community college program. The annual rate of return on the investment in an Oakton degree is approximately 23 percent. Further, the average student completing an Oakton education in fiscal year 2011 saw an increase of more than $4,200 in earnings over pre-enrollment wages.
"Oakton is a smart choice for quality education, affordability and earning potential as well as return on investment," said Oakton President Joianne L. Smith. "Oakton students receive valuable education and work experience for a relatively small investment, allowing them to enter the workforce with skills that are in demand, while avoiding a crushing student loan debt."
With an enrollment of approximately 10,000 students, Oakton provides a wealth of educational options in the heart of Chicago's northern suburbs and produces about 1,200 graduates per year. With more than 2,500 course offerings each term, students may earn an associate degree or certificate from 80 areas of study, ranging from health careers, science and technology to business and liberal arts. Extensive distance-learning options include more than 90 online courses each year.
Oakton Vice President of Academic Affairs Tom Hamel added, "It is an honor to place in the top 50 colleges, and it reveals how deeply Oakton feels about the success of its students. Oakton degrees position students for success at transfer colleges and universities and also in the workplace."
Oakton is a prime example of what the Value Colleges website states as the critical role community colleges play in the community, "central to social mobility, educational access and entry into professional careers."
Oakton offers a robust internship program that allows students to transfer classroom learning to "real world" experiences, build their professional resume or portfolio and fulfill learning goals. Last year, more than 100 local companies recruited Oakton students for paid internship positions.
To help students transition to success in the workforce, Oakton's Office of Career Services provides access to staff who teach individuals how to write effective resumes and cover letters, interview successfully, capitalize on networking and use online resources to locate job leads.