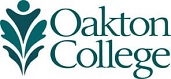 Oakton earns $99k National Endowment for the Humanities grant
(Apr. 5, 2017) Oakton Community College is one of just four community colleges nationwide to earn a National Endowment for the Humanities (NEH) grant when the NEH announced grant recipients March 29.
"We are proud to be one of just four community colleges among the total of 208 recipients across the country to receive an NEH grant, said Roxann Marshburn, director of grants and alternative funding. "More importantly, the grant allows Oakton to expand upon its course offerings and student experiences."
The grant, worth $98,957 over 30 months, will fund "People, Place, and Purpose: Fostering an Understanding of a Complex World," an interdisciplinary collaboration to enhance the college's new environmental studies concentration. Humanities Connections grants are intended to expand the role of the humanities in the undergraduate curriculum at two- and four-year institutions, and the grant will make possible the addition of two new courses.
Professor of English Marian Staats, assistant professor of biology Paul Gulezian and Thomas Bowen, professor of philosophy, developed the program, which includes a summer field experience for Oakton students to help them understand how the natural environment links with art, literature, religion, philosophy and music in a variety of cultural settings.
"NEH grants matter in the many communities we serve around the country—in preserving cultural heritage, supporting local cultural organizations and helping teachers teach and students learn," said NEH Chairman William D. Adams of the $21.7 million in grants announced. "Our grants also matter at the national level, where they preserve our history and acquaint people more deeply with our cultural and political traditions. In making the humanities accessible to all Americans, NEH serves the common good."
Acceptance of the grant is pending Oakton Board of Trustees approval at the next scheduled meeting on April 25.
Created in 1965 as an independent federal agency, the National Endowment for the Humanities supports research and learning in history, literature, philosophy and other areas of the humanities by funding selected, peer-reviewed proposals from around the nation.