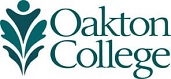 Oakton trustee emeritus receives ICCTA's highest honor
(June 22, 2017) Jody Wadhwa, Oakton Community College trustee emeritus, was awarded the Illinois Community College Trustees Association's (ICCTA) highest honor—Honorary Member—at the organization's annual convention June 2-3, in Normal. The designation is reserved for individuals who have established the highest standard of service and have benefitted the entire Illinois community college system.
"Jody is passionate about the role that community colleges play in learning to resolve conflicts through peaceful means," said ICCTA Executive Director Mike Monaghan. "He has been a longtime advocate of global education and efforts to bring about a more peaceful and diverse world."
In 1989, Wadhwa established the Wadhwa Endowed Scholarship, which awards financial assistance to Oakton engineering students. In 2010, he created the Gandhi-King Peace Essay Endowment, which recognizes Oakton students who exemplify the beliefs and practices of Mahatma Gandhi and Martin Luther King Jr. Four years later, he endowed the Gandhi/King Peace Scholarship for Illinois community college students. The annual essay contest offers a $500 scholarship to the student who best conveys the peaceful messages of Gandhi and King.
"I felt so strongly about community colleges I decided to put my money where my mouth is by endowing the Gandhi/King Peace Scholarship," explained Wadhwa. "Both Gandhi and King promoted civility, tolerance and diversity – important aspects for people to remember."
The ICCTA also presented Wadhwa the 30-Year Service Award at the convention. The Northbrook resident was first elected to the Oakton board in 1987. During his tenure, he was elected by his peers as chairman of the board five times—1992-93, 1995-96, 2005-06, 2006-07 and 2012-13. He also served eight terms as vice chair and three terms as secretary.
"I'm very humbled about receiving these awards," said Wadhwa, who came to the United States from his native India in 1956. "When you do volunteer work for community colleges, you don't expect any honors. I deeply appreciate the recognition."
"Jody's honors are well deserved. He has long been a champion of community colleges," said Oakton President Joianne Smith. "His dedication to education over the years has contributed enormously not only to Oakton students, but to students across the state. Jody is truly inspiring and an inclusive leader who promotes worthy values. We are privileged to have had Jody serve at Oakton, and the college is a better place because of him."
A former general manager and chief operating officer for the Chicago-based company EZ Foil, Wadhwa sees the roles of community colleges as instrumental in society.
"Community colleges provide an opportunity for a cross section of people to receive a quality education and not to be judged for being given second or third chances," he explained.
Wadhwa was given the distinction of trustee emeritus by his Oakton board colleagues at the April board meeting.
"Jody's unique life experience as an immigrant who worked hard to become a successful businessman shaped his countless contributions to Oakton," said Oakton Trustee Ann E. Tennes. "He is a true gentleman and a devoted public servant. I am grateful to have had the opportunity to serve with him on the board."
"I'll miss coming to Oakton and being involved in the operations of the college," Wadhwa said.