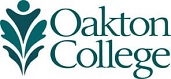 Koehnline Scholar Noora Badeen among 160 Oakton graduates from Skokie
(June 20, 2017) Skokie resident and William A. Koehnline Scholar Noora Badeen, 33, is among approximately 160 spring 2017 graduates of Oakton Community College who reside in Skokie.
Badeen came to America from war-torn Iraq in 2012, to join her parents. She took English classes at Oakton, and soon she gained the confidence to get a part-time job at the college while taking additional classes. As a first generation college student, she took advantage of the many resources made available to her through the TRiO program, which she joined in 2015. She joined the honors program, became involved in Phi Theta Kappa and improved her GPA to 3.88.
"Getting involved at Oakton helped me to find myself. I became more confident and creative." Badeen says, "Oakton not only provided me with a great education; it allowed me to spread my wings and get involved in leadership and extracurricular activities that will help me in the future."
She says the drawing and painting classes she took as electives at Oakton changed her life and allowed her to rediscover her passion for art. She fed her passion for art through the Art and Graphic Design Clubs, organizations for which she served as president.
"Noora is an exceptionally talented and visionary artist. Her work is intellectually and emotionally provocative," says Mark Palmeri, professor of art. "Noora is a great encourager to her classmates and an amazing, wonderful president of the Arts Club."
"I have a passion for making art," Badeen says, noting she participated in the OakArt show the past three years in addition to the "Art of Music/Music of Art" and "Nature Show" exhibitions the last two years. She was awarded first place in the "Voice of Race" competition in spring 2015.
Badeen's proficiency in three languages has allowed her to give back to the Oakton community, translating for ESL students and also volunteering as an Assyrian language instructor, designing visual aids for language students in both Arabic and Assyrian.
"Noora is one creative, talented student. It was beautiful seeing her grow into her leadership capabilities as the president of the Art Club and Graphic Design Club," says Student Life Assistant Princess Escuerdo. "Her passion and positive spirit made both clubs alive and thrive at the Skokie campus."
Badeen was recognized with the Koehnline Scholarship at the college's May 16 commencement. Named after Oakton's first president, William Koehnline (1970 to 1984), the scholarship is awarded to an Oakton graduate who plans to continue studies in arts or humanities. With her associate degree from Oakton, she plans on pursuing her dream to earn a degree from the School of the Art Institute of Chicago.
"I am honored to receive the Koehnline Scholarship. The award will be put to good use in helping reduce the financial burden as I pursue my passion," Badeen adds. "My parents are so proud of my achievements. They are thankful that America and Oakton gave me the opportunity to make my dreams into reality."
Including Badeen, the spring class included 198 students graduating with honors, and the average grade-point-average for spring petitioners was 3.12.