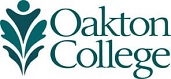 Oakton STEM speaker to focus on forensic anthropology Sept. 19
(Sept. 13, 2017) Learn about the fascinating career of a forensic anthropologist by attending a free lecture at 2 p.m. Thursday, Sept. 19, at Oakton Community College's Des Plaines campus, 1600 E. Golf Road, in Room 1625.
Christina Figueroa Soto, deputy medical examiner at the Waukesha County (Wisconsin) Medical Examiner's Office, will present "Real-life Bones: The Role of a Forensic Anthropologist in Death Investigation" as part of Oakton's STEM (science, technology, engineering, and mathematics) Speaker Series.
"Television shows like 'Bones' and 'CSI: Crime Scene Investigation' have brought forensics to the mainstream," says Gloria Liu, coordinator of Oakton's Center for Promoting STEM. "Anyone who enjoys crime shows or students who are studying anatomy will find this lecture informative and entertaining. With her extensive background, Christina will bring a unique perspective on the field of forensics."
Participants also will learn about forensic anthropology research facilities across the country and recent, ongoing research that assists law enforcement and medical examiners.
Forensic anthropologists work with forensic pathologists and law enforcement personnel to identify a body, discover evidence of foul play and estimate time since death. The profession also incorporates scientific techniques to discover age, sex, ancestry, stature and unique features from a skeleton.
Figueroa Soto received her bachelor's degree in biology with a minor in anthropology from the University of Puerto Rico and earned a master's degree with a focus on forensic anthropology from Texas State University. She is presently working toward a doctorate at the University of Tennessee-Knoxville.
The event is sponsored by Oakton's Center for Promoting STEM. Upcoming STEM lectures include the "Mathematics of Gerrymandering" (Oct. 30, at the Des Plaines campus) and "Applying the Microbiome to Precision Medicine" (Nov. 8, at 7701 N. Lincoln Ave., Skokie).
For more information, contact Liu at 847-635-1738 or glorial@oakton.edu, or visit www.oakton.edu/academics/special_programs/stem.