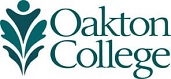 Oakton STEM speaker to focus on advances in prosthetics Oct. 3
(Sept. 28, 2017) Learn about the significant advances in prosthetic development by attending a free lecture at 7 p.m. Tuesday, Oct. 3, at Oakton Community College's Des Plaines campus, 1600 E. Golf Road, Room 1606.
Eric Early, a Ph.D. candidate at Northwestern University in the department of biomedical engineering, will present "Neural Engineering: Designing a Prosthesis that Communicates with the User" as part of Oakton's STEM (science, technology, engineering, and mathematics) Speaker Series. The event is cosponsored by the Institute of Electrical and Electronics Engineers (IEEE) Northwest Section.
"The technology involved in neural engineering is mind boggling," says Gloria Liu, coordinator of Oakton's Center for Promoting STEM. "Anyone who is interested in biomedical engineering and health care, along with those who work with veterans, will be interested in the latest information available. As the number of persons who lose a limb to illness like diabetes or to traumatic injury resulting from accident or warfare, this research becomes even more important, as a prosthetic device allows the resumption of a more normal life."
Early is studying at the Center for Bionic Medicine at the Shirley Ryan AbilityLab, formerly known as the Rehabilitation Institute of Chicago. The lab provides comprehensive physical medicine and rehabilitation care to patients from around the world and is a leader in research and development of cutting-edge treatments. Early's research focuses on merging two traditionally separate fields – control of robotic prosthetic limbs and motor learning and adaptation. His work aims to better understand how the prosthesis and the user communicate back and forth and how to improve this communication loop to refine a user's fine control over the prosthetic limb.
"The facility is responsible for some of the most significant advances in prosthetic development since the invention of artificial limbs, which dates back a century," says Liu.
Upcoming STEM lectures at the Des Plaines campus include the "Mathematics of Gerrymandering" on Oct. 30 and "Applying the Microbiome to Precision Medicine" on Nov. 8.
For more information, contact Liu at 847.635.1738 or glorial@oakton.edu, or visit www.oakton.edu/academics/special_programs/stem.