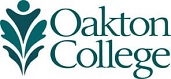 Oakton business author series kicks off with focus on landing the perfect job Oct. 5
(Sept. 22, 2017) Learn how to land the perfect job by attending a free seminar featuring author and career counselor Rob Sullivan at 6 p.m. Thursday, Oct. 5, in Room 1608, Oakton Community College, 1600 E. Golf Road, Des Plaines. Sullivan will take questions and sign his book as part of the 2017-2018 Oakton Business Book Author Series event.
A former executive recruiter, Sullivan is the author of "Getting Your Foot in the Door When You Don't Have a Leg to Stand On." He also is an inspirational speaker and corporate trainer who has delivered workshops and keynotes at companies, universities and trade associations across the country. Sullivan is a frequent guest on television and radio stations including NBC, ABC and WGN. In addition, he has been featured in "The Wall Street Journal."
"Landing your first career job or changing industries without experience is a challenge for everyone," says Tom Byrne, Oakton business lecturer. "Rob's presentation will help participants to leverage their skills and life experience to put themselves in the best position possible for landing the ideal job."
Sullivan has a bachelor's degree in psychology from the College of the Holy Cross, as well as a master's degree in advertising from Northwestern University's Medill School of Journalism. His presentation is sponsored by the Oakton Business Department with generous support from the Oakton Educational Foundation.
Future Business Book Author Series events are scheduled Tuesday, Nov. 2, with Harry Kraemer Jr., author of "Becoming the Best: Build a World-Class Organization through Values-Based Leadership;" and Thursday, Nov. 30, with Cheryl Broussard, author of "Sister CEO."
For additional information about the series, email Byrne at tbyrne@oakton.edu.