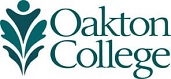 Oakton to host Oct. 19 mechanical design/manufacturing technology open house
(Sept. 21, 2017) Some of today's hottest careers are in the manufacturing field. Learn how to train for a rewarding, in-demand career in mechanical design (CAD) and manufacturing technology careers by visiting the Oakton Community College mechanical design/CAD/manufacturing technology open house from 3 to 7 p.m. Thursday, Oct. 19, at the college's Skokie campus, 7701 N. Lincoln Avenue.
"This Manufacturing Day event allows prospective students to get the inside scoop on Oakton's manufacturing technology programs," department chair Joseph Cirone, professor of mechanical design, says. "Oakton offers the foundation you need to begin or enhance your career in computer aided design, computer integrated manufacturing, mechatronics, industrial automation or warehouse-distribution fields."
As part of the event, a career information session held in the Art Wall Lobby from 5 - 7 p.m. will provide the opportunity for students to learn more about mechanical design and manufacturing technology, tour the labs and meet with prospective employers interested in hiring Oakton graduates in these in-demand fields. In response to community employment needs, Oakton launched a new Associate in Applied Science degree in supply chain automation this fall and now offers welding courses at Evanston Township High School.
"Students who complete our programs find employment in a wide variety of manufacturing and distribution organizations throughout the Chicago area," adds CAD/Manufacturing Coordinator Boguslaw Zapal. "Recent graduates hold diverse technical positions, from programming CNC machines for high tolerance part creation to designing products with rapid prototyping equipment."
For more information, contact Zapal at bzapal@oakton.edu or 847.376.7707, or Cirone at jcirone@oakton.edu or 847.376.7612.