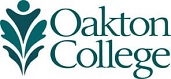 Oakton hosts Oct. 12 computer technology certifications open house
(Sept. 26, 2017) Learn how to enhance business skills and climb the corporate ladder and have a chance to win one of two free Microsoft Office Certification test vouchers valued at $85 at Oakton Community College's computer technology certification open house from 6 to 8 p.m. Thursday, Oct. 12, at the college's Des Plaines campus, 1600 E. Golf Road, in Room 1608.
"Certification validates a job candidate or employee's Microsoft Office skills and abilities, and Oakton is pleased to offer a full complement of courses that provide job seekers the skills employers want and allow them to differentiate themselves in the competitive job market," says Doris Gronseth, coordinator, Computer Applications for Business. "Earning a certification can not only enhance a person's career but also provides acknowledgement of educational achievement."
Oakton offers a variety of technology courses to prepare students for certification in the areas of: Cisco (CCENT, CCNA and CCNA Security), Oracle Database Administrator, Internet and Computer Core (IC3), Linux, Microsoft Server (MCSA and MCSE), CompTIA (A+, Network+, and Security+).
Oakton also offers Microsoft Office Specialist courses to prepare students for Microsoft certifications in Word, Excel, PowerPoint and Access, and attendees will learn how they can receive a free Microsoft Office Certification Exam voucher by successfully earning a score of 70 percent or higher in one or more of the following courses:
Skill Building and Formatting (CAB 104);
Word Processing Using Word (CAB 125);
Presentation Software using PowerPoint (CAB 130);
Electronic Spreadsheeting Using Excel (CAB 135);
Database Applications Using Access (CAB140);
Advanced Word Processing and Publishing (CAB 225); and
Advanced Spreadsheeting Using Excel (CAB 235).
Many of these courses begin in mid-October, so there's still time to register.
Certification exams are provided at independent sites. However, some certification exams are offered to Oakton students at the college's Testing Center, including Microsoft Office Specialist (MOS) exams in Word, Excel, PowerPoint and Access.
For more information, contact Gronseth at 847.376.7055 or dgronset@oakton.edu.