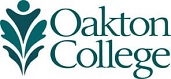 Up-and-coming novelist David Kelly kicks off Oakton Chicago Writer Series Oct. 3
(Sept. 22, 2017) Join Chicago-area writer David Kelly as he reads excerpts from his works of fiction, including a segment from his upcoming novel, at 6 p.m. Tuesday, Oct. 3, at Oakton Community College's Studio One Theater, 1600 E. Golf Road, Des Plaines. Admission to this Chicago Writers Series event is free, and a book signing and reception will follow.
Kelly, an Oakton professor, has contributed to more than 100 publications to explain abstract ideas about literature to readers for an educational publishing company.
"David has been a literature, creative writing and college writing instructor at Oakton since 1993 and also has written for television and the stage," says Donovan Braud, Ph.D., chair of the college's English department. "He is extremely gifted, and this is a chance for the public to learn more about how to be successful writing for multiple outlets."
Funded by the Oakton Educational Foundation and student activity fees, the Chicago Writers Series—co-founded by Kelly—attracts award-winning fiction and nonfiction writers and poets to Oakton to perform, engage and educate. Oakton's connection to native Chicago authors, as well as those who have called Chicago "home," allows the community to access diverse, inspiring and relevant authors in a space outside the traditional classroom.
For more information, contact Braud at 847-376-7026 or dbraud@oakton.edu.