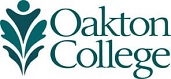 Oakton hosts award-winning poet Denice Frohman Sept. 12
(Sept. 1, 2017) Join award-winning poet, writer, performer and educator Denice Frohman for an exploration of the intersections of race/ethnicity, gender and sexuality at 4:30 p.m., Tuesday, Sept. 12, at the Student Center at Oakton Community College's Des Plaines campus, 1600 E. Golf Road. The event, sponsored by Oakton's student-run College Program Board, is free and open to the public.
A 2013 Women of the World Poetry Slam Champion, 2014 CantoMundo Fellow and 2013 Hispanic Choice Award winner, Frohman has performed and been a feature speaker at over 200 colleges and universities and even appeared at the White House for a 2016 Latino summit.
"I saw Denice at the United States Hispanic Leadership Institute (USHLI 2017), and she addressed world issues that everyone at one time or another encounters," says Gabriel Chacon, Oakton Student Government Association senator. "She was my favorite speaker through the whole conference, and her inspiring performance touched many people as well as motivated them. She inspired me to follow my dreams of being better, doing more and helping others."
Frohman's poems have garnered more than 7.5 million views online. Her work has been featured on various websites including the Huffington Post, espnW and Buzzfeed.
She is an organizer of the Philly Youth Poetry Movement, a literary and youth empowerment non-profit organization that works to create safe spaces for Philadelphia teens to discover the power of their voices.
"Oakton values diversity and provides a safe environment for students that encourages critical engagement and productive dialogue in the discussion of contemporary societal issues," says Coordinator of Student Life Krissie Harris. "By engaging with people with diverse viewpoints and backgrounds through speakers like Denice, Oakton students are exposed to the world around them, helping them become better citizens of the world."
For more information, call the Office of Student Life at 847.635.1699.