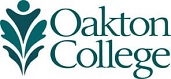 Get financial aid help during Oakton's 'four weeks of FAFSA'
(Sept. 26, 2017) Need money for college? The time to complete the Free Application for Federal Student Aid (FAFSA®) will begin Oct. 1. Beginning on that date, students will be able to fill out the FAFSA for the 2018-19 school year, and Oakton Community College will host "four weeks of FAFSA" to assist current and prospective college students in completing this important financial aid form.
Oakton Manager of Student Financial Assistance Jamie Petersen says, "Completing the FAFSA early is vital for students to have access to the most up-to-date financial aid information. Filling out the application with a financial aid professional will ensure students submit the most accurate application possible."
Oakton financial aid professionals will provide free assistance in completing this financial aid application from 10 a.m. - 2 p.m. three days a week for four weeks at its campuses in Des Plaines (Enrollment Center, Room 1860, 1600 E. Golf Road) and Skokie (Enrollment Center, Room A100, 7701 N. Lincoln Ave.). Financial aid professionals will be available to assist students on the following dates, broken down by week:
Oct. 2, 3, 6,
Oct. 16, 17, 20,
Oct. 23, 24, 27,
Oct. 30, 31 and Nov. 3
No appointment is necessary. Participants are instructed to bring a 2016 tax return and W-2 forms.
The FAFSA is used to determine need-based, federal aid such as Pell grants and student loans, in addition to state aid. Aside from the earlier start date, the new FAFSA filing procedures offer several additional benefits for students:
Applicants will no longer need to estimate income and tax information and will be able to retrieve their data directly from the IRS, right from the first day the FAFSA is available.
A mobile version of the application will be available for students to apply on their smart phones.
Students will have information about their Expected Family Contributions earlier, helping them as they're going through the college application and selection process.
Students are encouraged to complete their FAFSA as soon as possible, as Illinois state financial aid in the form of Monetary Award Program (MAP) grants are offered on a first-come-first-served basis. Additionally, institutional scholarships and other resources often use information obtained from the FAFSA.
For more information, call 847.635.1700 or 847.635.1400.