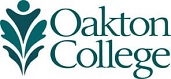 Sept. 26 Oakton Jewish Studies lecture to examine faith and the Holocaust
(Sept. 12, 2017) A free public lecture will examine how people of faith responded to experiences of unspeakable suffering during the Holocaust at 11 a.m. Tuesday, Sept. 26, at Oakton Community College's Skokie campus, 7701 N. Lincoln Ave., in Room P103.
Join guest lecturer Khane-Faygl (Anita) Turtletaub for "Khassidic Tales of Enduring Faith and the Holocaust," as she shares inspiring stories that serve to uplift the humanity of us all.
Turtletaub is a writer, lecturer, translator and teacher and has been teaching Yiddish at Northwestern University for more than a decade. Her works on Yiddish language, Judaism and relationships have appeared in many periodicals. In addition, she has been on the faculty of the Hebrew Theological College in addition to Oakton, Truman, Harold Washington and Spertus colleges. Turtletaub is the co-author of the musical comedy, "Love in the Catskills," and has edited and was featured in Bea Michaels Shapiro's "Breaking Ground: the Careers of 20 Chicago Jewish Women."
"Oakton's district serves a large Jewish population," says Wendy Maier Sarti, Oakton professor of history and Jewish Studies coordinator. "For those residents and for people of all backgrounds, Dr. Turtletaub's presentation, via her exploration through her illustrative narrative style, will demonstrate how such stories provide hope during a period of tremendous suffering."
"Khassidic Tales of Enduring Faith and the Holocaust" is sponsored by Jewish Studies at Oakton with a generous grant from the Oakton Community College Educational Foundation.
Contact jewishstudies@oakton.edu for more information.