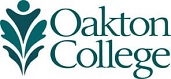 Scalable innovation: Oakton, P-20 Network address top education challenges
(Sept. 27, 2017) What does Oakton Community College have in common with 24 public school districts, a handful of state agencies, 13 other community colleges and one major state university?
They're all members of the Northern Illinois Regional P-20 Network, working together to increase the number of Illinoisans who obtain college degrees and professional certificates. When their leaders came together at NIU earlier this month, stories of institutional progress created a larger narrative about the power of collaboration.
Oakton President Joianne Smith says it's more than just sharing best practices: "The collaboration between the college and our partner institutions enhances our ability to achieve more together. College completion is everyone's business, and we have to work together to address our issues regionally."
Oakton was one of a dozen community college leaders participating in the most recent Regional P-20 Network meeting. Along with their P-12 and university partners, they tackled issues ranging from early childhood programs and career pathway preparation for high school students to reducing the need for remedial math in college and making all institutions more adult-learner-friendly.
The Regional P20 Network's unifying mission comes from a state goal for 60 percent of all Illinois adults to hold a high-quality degree or certificate by the year 2025. Over the past three years, network members have zeroed in on six areas for joint efforts:
Early childhood community collaborations to improve pre-school attendance and kindergarten readiness
Expansion of early college credit programs
Reducing the need for remedial math at the college level
Promotion of community-based activities to prepare students for college and career
Developing college and career pathways in four priority areas:  health sciences, information technology, engineering/manufacturing, and finance/business services
Improving services for and success of adult learners
NIU Acting President Lisa Freeman, who has participated in the network since its inception three years ago, says, "If we want to have well-prepared students from diverse backgrounds who are ready to participate in a global society, we have to start thinking about these things from the time a child enters pre-kindergarten.  That's how NIU and other colleges and universities will receive students who are prepared to succeed."
Network members have chosen emphases that match their school and college needs and implement work plans that address those needs. Oakton is focused on building academic and career pathways and expanding opportunities for early college credit. Regional progress is tracked through an online dashboard.
Network CEOs are planning to meet in February, and work groups will meet to address identified challenges.
"I'm looking forward to continuing these important conversations with the goal of making real progress in terms of equity in student success and completion at our college and in our region," Smith adds.