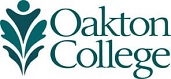 Test your knowledge and raise money for scholarships at Oakton Trivia Night
(Sept. 27, 2017) Put on your thinking caps and enjoy a night of friendly competition while raising money for Oakton Community College scholarships by attending Trivia Night at 6 p.m. Thursday, Oct. 5, at North Branch Pizza and Burger Company, 4520 W. Lake Street, Glenview.
Now in its fourth year, Oakton alumni, friends, family, and supporters are welcome to join this annual event. Form teams of four to six players or make new friends by joining a squad. Doors open at 6 p.m., and trivia begins at 6:30 p.m.
Space is limited. Tickets are only $25 and include appetizers, three drink tickets good for beer and wine and prizes for top-scoring teams. Tickets must be purchased in advance by calling 847-635-1893 or visiting www.oakton.edu/alumni.
The event, organized by Oakton's Alumni Council, also includes a 50/50 raffle. Purchase one ticket for $10 or three for $25. The winner need not be present to win. All proceeds support the Oakton Foundation Annual Fund.