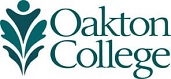 Oakton 'Women and Anger' art exhibit opens Sept. 28
(Sept. 8, 2017)  "Women and Anger: Resistance, Power and Inspiration," a juried art exhibition that explores the relationship between women and anger, opens Thursday, Sept. 28, at Oakton Community College's Koehnline Museum of Art, 1600 E. Golf Road, Des Plaines. Enjoy a free gala reception with the artists from 5-8 p.m. on opening night.
This annual collaboration between Women's and Gender Studies (WGS) and the Koehnline Museum of Art will display more than 80 works by women artists from around the globe. This year's theme thoughtfully examines how well-placed anger can often be an impetus for healing, transformation and action. Submissions focus on women with either a contemporary or historical context or focus on issues related to women and anger in either the public or private sphere.
"The relationship between women and anger has always been a complex one," says Kathleen Carot, WGS coordinator. "Women have traditionally been discouraged from expressing anger for fear of being perceived as unladylike or worse—as dangerous or destabilizing. This exhibit demonstrates that anger can be used as a positive outlet."
"Today, many women are angry," adds Judy Langston, exhibit curator. "Recent pushbacks in hard fought political and legal gains made by women, and ongoing assaults on the health and safety of women and other marginalized groups, as well as on the environment, would suggest that the time is right for some well-placed, righteous indignation. Most striking was the deeply felt anger and sadness women expressed about their own conditions. This is a great opportunity for the community to examine the talents and vulnerabilities of exceptional artists."
"Women and Anger: Resistance, Power and Inspiration" runs Monday through Friday, 10 a.m. - 6 p.m., and Saturday, 11 a.m. - 4 p.m., Sept. 28 through Friday, Oct. 20.
The exhibit is funded in part by a generous grant from the Oakton Educational Foundation.
For more information, visit www.oakton.edu/wgs or contact Carot at 847.376.7061 or kcarot@oakton.edu.