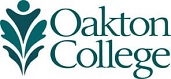 Oakton celebrates Anne Frank with film and lecture series Nov. 1 and 9
(Oct 23, 2017) To commemorate the 70th anniversary of the first publication of the powerful memoirs of a German-Jewish teenager who was forced to go into hiding during the Holocaust, Oakton Community College will host a free film and lecture series about Anne Frank on Nov. 1 and 9.
The presentation begins 3 p.m. Wednesday, Nov. 1, with the screening of "The Diary of Anne Frank" in Room 1604 at the college's Des Plaines campus, 1600 E. Golf Road. This 1959 version, directed by George Stevens, captured three Academy Awards. Phyllis Lassner, Ph.D., an author and senior lecturer at Northwestern University, will introduce the film and lead a discussion after the screening. Lassner has taught courses on Holocaust literature and film at Northwestern University and penned several books including "Anglo-Jewish Women Writing the Holocaust" and "Espionage and Exile: Fascism and Anti-Fascism in British Spy Fiction and Film."
"'The Diary of Anne Frank' is perhaps more important today than at the time of its publication," says Lassner. "In its various iterations and its film adaptations, the diary dramatizes how even a democratic nation can become complicit in the persecution of the Jews and, by implication, other minorities designated as undesirable."
The celebration of Frank's bravery concludes at 11 a.m. Thursday, Nov. 9, with a lecture "On the Posthumous Life of Anne Frank" in Room A145-42 of Oakton's Skokie campus, 7701 N. Lincoln Ave., by Maria Anna Mariani, Ph.D. Mariani, an assistant professor of modern Italian literature at the University of Chicago, will discuss the global publication of Frank's diary, its copyright and complex editorial history in light of new theoretical concerns regarding universalism and world literature.
"Anne Frank represents the many other victims who suffered just as she did but whose faces have remained in the shadows, which is why this talk will resonate so deeply with the community," Mariani says.
The series is sponsored by Oakton's Great Books Program and Jewish Studies, with a generous grant from the Oakton Educational Foundation.
Contact jewishstudies@oakton.edu for more information.