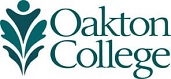 Oct. 19 Oakton Jewish Studies lecture to examine women and the Holocaust
(Oct. 6, 2017) A free public lecture will examine women's experiences during the Holocaust at 11 a.m. Thursday, Oct. 19, at Oakton Community College's Skokie campus, 7701 N. Lincoln Ave., in Room A145-152.
Join guest lecturer Sarah Cushman, Ph.D., for "Auschwitz: The Women's Camp," as she shares information from her research.
"Oakton's district serves a large Jewish population," says Wendy Adele-Marie, Oakton professor of history and Jewish Studies coordinator. "This lecture by Dr. Cushman will explore the social history of Auschwitz and also focus on the nature of women's experiences at the camp, which often differed drastically from what men had faced. This is a lecture not to be missed."
Cushman serves as the director of the Holocaust Educational Foundation and is a history lecturer at Northwestern University. Cushman earned her doctorate in Holocaust history from Clark University and is working on her first book, "Auschwitz: The Women's Camp."
 "Auschwitz: The Women's Camp" is sponsored by Jewish Studies at Oakton with a generous grant from the Oakton Community College Educational Foundation.
Contact jewishstudies@oakton.edu for more information.