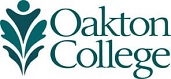 Oakton business author series returns Nov. 2 with focus on values-based leadership
(Oct 20, 2017) Learn why businesses and entrepreneurs find more success when promoting values and lead accordingly by attending a free seminar featuring former Baxter International chairman and CEO Harry M. Jansen Kraemer, Jr., at 6 p.m. Thursday, Nov. 2, in Room 1604, Oakton Community College, 1600 E. Golf Road, Des Plaines.
Kraemer will take questions and sign copies of his books as part of the 2017-2018 Oakton Business Book Author Series event. He is the author of two books: "From Values to Action:  The Four Principles of Values-Based Leadership" and "Becoming the Best: Build a World-Class Organization Through Values-Based Leadership." Free copies of his books will be available at the event.
"Harry will draw on his experience to demonstrate how to become your 'best self" to lead others more effectively," says Tom Byrne, Oakton business lecturer. "The presentation will help participants create teams that understand and appreciate their purpose. In addition, individuals will learn ways to make a difference in the world beyond the corporate world by becoming outstanding global citizens."
Kraemer currently works as a senior partner for private equity firm Madison Dearborn Partners and is a professor of management and strategy at Northwestern University's Kellogg School of Management. He also is a certified public accountant, earning an MBA degree in finance and accounting from Northwestern University's Kellogg School of Management.
The Business Book Author Series is sponsored by the Oakton Business Department with generous support from the Oakton Educational Foundation. The next series event is scheduled Thursday, Nov. 30, with "Sister CEO" author Cheryl Broussard. For additional information about the series, email Byrne at tbyrne@oakton.edu