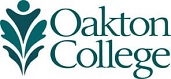 Oakton Chicago Writers Series features award-winning author Billy Lombardo Nov. 7
(Oct 31, 2017) Join award-winning writer Billy Lombardo, a Chicago resident, as he reads excerpts from his works of fiction at a free Chicago Writers Series event at 6 p.m. Tuesday, Nov. 7, at Oakton Community College's Footlik Theater, 1600 E. Golf Road, Des Plaines.
Lombardo, a teacher of English literature and creative writing at the Latin School of Chicago, is the recipient of the 2011 Nelson Algren Award for his short story "Clover." He also is the author of "Meanwhile Roxy Mourns," a book of poetry and prose. His works of fiction include "How to Hold a Woman," "The Man with Two Arms" and "The Logic of a Rose: Chicago Stories."
"We're very excited about Billy's appearance," says Donovan Braud, Ph.D., chair of the college's English department. "He is very versatile in his writing talents and is the co-founder and managing editor of 'Polyphony HS,' an international student-run literary magazine for high school writers and editors."
Funded by the Oakton Educational Foundation and student activity fees, the Chicago Writers Series attracts award-winning fiction and nonfiction writers and poets to Oakton to perform, engage and educate. Oakton's connection to native Chicago authors, as well as those who have called Chicago "home," allows the community to access diverse, inspiring and relevant authors in a space outside the traditional classroom.
For more information, contact Braud at 847.376.7026 or dbraud@oakton.edu.