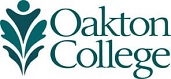 Oakton Owls men's basketball team looks to vex opponents with versatility, defense
(Oct 26, 2017) According to Mick Reuter, head coach for the Oakton Community College men's basketball team, flexibility will be the theme for this year's edition of the Oakton Owls.
"With nine freshmen on the team this year, we're young and lack a lot of height," says Reuter, who is entering his 10th year as head coach. "However, with the roster we have, many athletes can play and guard every position. That flexibility will allow us to create more pressure on defense and create turnovers. Offensively, we'll be hard to guard which will allow us to stretch the floor and create scoring opportunities."
One of the newcomers Reuter will be relying on heavily this year is freshman guard Jordan Irving (Morton Grove, Maine East High School). Irving led the Blue Demons in scoring his junior and senior years.
"Jordan is an offensive machine," Reuter says. "With our team's makeup this year, we won't be looking for him to carry the load in scoring. Instead, Jordan will play various positions and help all over the court."
Irving adds, "Playing at the college level will be different for me. I'll be needed to contribute more defensively. However, I bring a competiveness to the court that will help the team."
Freshman Jeremiah Goldwair (Louisville, Kentucky, Male High School) is penciled in at point guard this year.
"Jeremiah is lightning quick," says Reuter. "He's a smart player who also is in the Air Force Reserve and might miss a few games for us because of that."
The Owls will have experience with two returning players, Marion Johnson (Des Plaines, Maine West High School) and Christos Vassilakos, a Greek immigrant who attended Maine South High School.
Johnson, the team captain, will be looking to expand on last season when he started 27 games, averaging 10.2 points and 6.3 boards per contest.
"We're looking forward to a good year," says the 6-3 Johnson, one of the team's tallest players. "We're smaller than we were last year, but we will use our speed and athleticism to our advantage. We plan to outhustle opponents and always be the fastest team on the court."
Vassilakos, a solid defender who stands 6-4 and weighs nearly 200 lbs., started seven games last year.
"Christos will be one of our regular starters this season," Reuter says. "He's one of the team's hardest working players and sets the tone for us on defense with his physical presence."
Irving says that even though this is a young team, the Owls have already grown in cohesiveness since starting practice back in August: "This is going to be a fun team to play on. We've been working hard on our communication with each other. Having that good chemistry will be beneficial and will help us to win games."
The Owls open the season at 7 p.m. Tuesday, Nov. 1, in a home contest against College of DuPage.