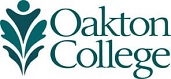 Oakton Visiting Artist Series to feature Peggy MacNamara Oct. 18
(Oct. 13, 2017) Join Peggy MacNamara, artist-in-residence at Chicago's Field Museum, as she discusses her work—from a young artist using the museum as her inspiration to making it her career—at 1:30 p.m. Wednesday, Oct. 18, at Oakton Community College, 1600 E. Golf Road, Des Plaines, in Room 2615. MacNamara also will share stories and insights, as well as her drawing and water color techniques at the Visiting Artist Series event.
An associate professor at the Art Institute of Chicago, MacNamara has traveled the world with Field Museum scientists to paint nature and illustrate conservation efforts, and an extensive collection of her watercolor are on permanent display at the Field Museum. She is the author of several books published by the University of Chicago Press.
The Visiting Artist Series—hosted by Oakton's art department and sponsored by a generous grant from the Oakton Educational Foundation—is free and open to the public.
Oakton Chair of Art and Design Lou Pierozzi says this is the first in a planned series of events focusing on increasing awareness about the arts to the community.
"This is a brand new endeavor by our department," Pierozzi explains. "The goal of the series is to bring in professionals from different areas including photography, ceramics, painting and graphic design and for them to discuss what inspires them. These events will provide a way for people in the community to learn about different creative outlets."
Pierozzi says MacNamara's appearance is the only one scheduled this fall as part of the Visiting Artist Series.
"We're looking forward to getting this series off the ground and planning to offer plenty of inspirational speakers in the spring and summer," he says.
For more information, call 847.635.1443.