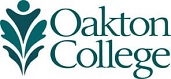 Oakton's Skokie campus to host critical conversation on sexual violence Oct. 30
(Oct 24, 2017) Join Jessica Caccavallo, prevention educator for the Northwest Center Against Sexual Assault (NWCASA), for a thought-provoking presentation on the impact of sexual violence at noon Monday, Oct. 30, at Oakton Community College's Skokie campus, 7701 N. Lincoln Ave., in Room P103.
Caccavallo, a licensed social worker, will present the workshop "Rape Culture: If You're Ignoring it, You're Part of the Problem." Her discussion will focus on how rape culture minimizes the devastating impact of sexual violence and leads to the underreporting of hostile acts. The workshop also will provide evidence-based research, open forums and on-site crisis intervention.
"Rape culture is a real and present danger for all woman, children and LGBTQ," says Oakton Coordinator of Student Life Krissie Harris. "In addition, rape culture disenfranchises women and is so pervasive in our society that it's easy to turn a blind eye to it. We're hoping to demonstrate ways people can help end rape culture and sexual violence."
The Clothesline Project, a display of shirts with messages and illustrations designed to bear witness of sexual violence empowering survivors to share their stories and for others to come forward, will be on display from 9 a.m. to 3 p.m., at the Skokie campus.
The events are sponsored by Oakton's Office of Access, Equity and Diversity. For more information, call 847.635.1745.