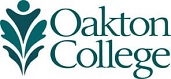 Oakton's Skokie campus featured as part of Oct. 7 Illinois Solar Tour
(Oct. 3, 2017) Oakton Community College's Skokie campus, 7701 N. Lincoln Ave., will host a free open house from 10 a.m. to 3 p.m. Saturday, Oct. 7, as part of the 2017 Illinois Solar Tour, which showcases the contributions of local renewable energy installations.
As part of Oakton's commitment to the 2015 American Campuses Act on Climate Pledge, the college installed a roof-mounted system, consisting of approximately 80 solar panels this past June in Skokie. In its first month, the system generated five megawatt hours of energy, enough to power approximately 15,000 light bulbs for one day. This use of solar power has already prevented more than 4,000 kilograms of carbon dioxide being released into the environment, equivalent to planting 462 trees.
"We look forward to showcasing our solar array which is making a big impact on the environment," says Oakton Sustainability Specialist Debra Kutska, who will available to answer questions and provide feedback on the college's journey to renewable installation efforts.
Visitors will be able to view the array through the windows on the second floor of the Skokie campus and learn more about Oakton's sustainability initiatives and commitment to climate action at a presentation in Room P238.
In addition to the new solar array, the Skokie campus is home to a test system that is easily accessible for enrolled students and provides them with hands-on experience working with solar panels. Live data from the solar array is incorporated into the college's existing Energy Dashboard which can be found at www.oakton.edu.
Oakton's commitment to sustainability is reflected in its mission, vision and values statement in addition to its strategic plan, "Success Matters."
Oakton President Joianne Smith says, "We understand that we are part of a diverse ecosystem and that the sustainable use of resources is important not just for our operations, but for the community and the world."
For more information, contact Kutska at dkutska@oakton.edu or 847.635.1768.