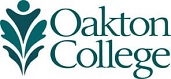 Oakton hosts independent film festival Nov. 28 - Dec. 1
(Nov. 15, 2017) Movie aficionados – bring the popcorn for the "Pop-Up Film Festival," a showcase of four acclaimed independent films with the opportunity to meet the directors, Nov. 28 - Dec. 1, at Oakton Community College's Footlik Theater, 1600 E. Golf Road, Des Plaines. Screenings are free and open to the public.
The film festival, now in its fourth year at the college, is the brainchild of Chicago-based independent filmmaker, author and film studies instructor Michael Smith, who has been teaching at Oakton since 2009. His first feature film, "Cool Apocalypse," premiered in 2015 and has won multiple awards on the film festival circuit.
"I got the idea for the film festival from one of my students who kept asking me about the movie trailers for the new indie films I would play at the beginning of class," Smith explains. "That got the gears turning that it would be a good idea to start a film festival at Oakton because so many independent films are accessible in Chicago theaters. I then began bringing high-quality independent films to Oakton that never would otherwise play there. Over the years, we have never charged admission and have opened the festival beyond Oakton to residents all over the Chicagoland area. Along the way, we keep bringing many award-winning filmmakers whose movies have played at top festival around the world."
Selections in this year's film fest include:
"Signature Move," 2 p.m. Tuesday, Nov. 28, followed by a Q&A with director Jennifer Reeder. In this hilarious and heartfelt look at modern love, a 30-something Pakistani Muslim lesbian lawyer in Chicago begins a new romance with Alma, a confident Mexican-American woman.
"Porto," 12:30 p.m. Wednesday, Nov. 29, followed by a Q&A with director Gabe Klinger. Two outsiders experience a brief but intimate connection in the ancient Portuguese city of Porto. Years later, they remain haunted by the connection they shared. The film was the last starring role for Anton Yelchin of "Star Trek."
"Mercury in Retrograde," 2 p.m. Thursday, Nov. 30, followed by a Q&A with director Smith, and cast members Alana Arenas, Jack C. Newell, Shane Simmons, Najarra Townsend and Kevin Wehby. Three couples from Chicago vacation for a weekend at a lakeside cabin in Michigan. Over the course of three days, tensions and secrets slowly come to the surface. Smith's movie received the Best Narrative Feature Award at the 2017 Full Bloom Film Festival.
"Women in Danger," 12:30 p.m. Friday, Dec. 1, followed by a Q&A with directors Sadie Rogers, Clare Cooney, Layne Marie Williams and Lonnie Edwards. These entertaining and provocative short films, all written and directed or co-directed by women, show in different ways how young female protagonists find themselves in harm's way while attempting to navigate public spaces.
The film festival is sponsored by Oakton Community College's Educational Foundation.
For more information, contact Smith at 847.635.1950 or msmith@oakton.edu.