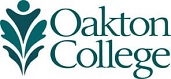 Oakton named to Victory Media's Military Friendly Schools list
(Dec. 1, 2017) Oakton Community College has been named to Victory Media's coveted Military Friendly Schools® list for the third straight year. The 2018 Military Friendly Schools® list honors the colleges, universities and trade schools that are doing the most to embrace America's military service members, veterans and spouses as students and to ensure their success on campus.
"Oakton values our veteran and military students, which account for about 2 percent of all students. These students bring real world experience and diversity to our campuses, enriching the experience for everyone," Oakton President Joianne Smith says. "To be a part of the list of Military Friendly Schools® each year shows Oakton's commitment to providing a supportive environment for our military veterans and students."
The Military Friendly® Schools list is created each year based on extensive research using public data sources for more than 8,800 schools nationwide, input from student veterans, and responses to the proprietary, data-driven Military Friendly® Schools survey from participating institutions. That data reinforces what many students already know.
Jason Rodriguez Mazari of Des Plaines is working on his associate of applied sciences with honors at Oakton and hopes to get into the physical therapist assistant program after completing that degree.
"It's been nothing but great," he says of his time at Oakton. "There are a lot of resources at Oakton, and specifically, I can only think of Brooke Roche as being one of the best advisors to have—all of the information and emails she sends me. She is one of the greatest resources I have at Oakton, and the teachers are great as well."
"It is a distinction and honor for Oakton to be recognized as a Military Friendly School®," Roche says. "We are continually trying to make Oakton a more supportive and welcoming environment for our military and veteran students."
Jacob Reed of Chicago—a four-year veteran of the Marine Corps—is in his last semester studying finance at Oakton this fall and says, "I've loved Oakton, and I actually searched the college out because of its credibility and excellence in education. As a veteran, I've never felt out of place, and I think that is the most important part. It's so diverse, but you feel so comfortable there. It's like a family, and that's no different for veterans; it's veteran friendly."
"Coming out of the military, Oakton has been a great resource for me. It's been good, phenomenal teachers; I'm learning a lot," says air conditioning, heating and refrigeration technology student Rory Hehir of Chicago, who served in the Marine Corps for 11 years. "I had trouble at first, getting the GI Bill done, and Brooke was phenomenal helping me get that set up and continue getting back pay from the V.A. so I could continue on in my education at Oakton."
The Military Friendly® Schools list, with interactive tools and search functionality, is intended to help military students find the best school to suit their unique needs and preferences. Colleges, universities and trade schools on the annual list exhibit leading practices in the recruitment and retention of students with military experience.
The survey tabulation process, methodology and weightings that comprise the 2018 list were independently verified by Ernst and Young LLP. Each year, schools taking the survey are held to a higher standard than the previous year via improved methodology, criteria and weightings developed with the assistance of an Academic Advisory Board consisting of educators from schools across the country.
A full story and detailed list of 2018 Military Friendly Schools® will be highlighted in the annual G.I. Jobs Guide to Military Friendly Schools® distributed in print and digital format to hundreds of thousands of active and former military personnel, special education issues of G.I. Jobs® and Military Spouse Magazine, and on militaryfriendly.com.