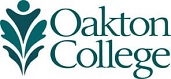 Oakton English as a second language classes offer opportunity
(Jan. 10, 2018) Upon arriving to the United States from war-torn Iraq with her family, Noora Badeen enrolled at Oakton Community College to learn English, a decision that changed her future by providing the key to success in advancing her education.
In May 2017, she graduated from Oakton with honors and received a scholarship to study at the School of the Art Institute of Chicago. Badeen's experience with Oakton's English as a second language (ESL) program is not uncommon; in fact, the need for these educational services has never been greater.
In 2014, 1,784,403 foreign-born individuals resided in the state of Illinois, accounting for approximately 14 percent of the state's population, according to the Migration Policy Institute. The immigration population is diverse, and sizable shares hail from Latin America, Asia and Europe. In the district Oakton serves, 29 percent of the population was born outside the U.S. Sixty-eight percent of residents speak English only, and the remaining 32 percent are bilingual, speak Spanish only or do not speak English well.
"The benefits of an ESL education are clear," says Linda Davis, senior manager of adult education, who oversees the college's ESL, literacy, family literacy, high-school equivalency (GED), night high school, citizenship education and VITA (Volunteers in Teaching Adults) programs. "Learning English is crucial for integrating into mainstream society and the workplace. Moreover, classes provide immigrants a leg up in their ability to find work, allowing them to have an income to buy goods and services, pay taxes and to pursue the American dream."
In addition to helping immigrants gain language skills and confidence to pursue career and life goals, learning English also helps adult learners to be more involved with their children's homework and other activities.
Badeen's proficiency in three languages allowed her to give back to the Oakton community, translating for ESL students and also volunteering as an Assyrian language instructor, designing visual aids for language students in both Arabic and Assyrian. She worked as a student employee in Oakton's Adult Education Department for two years prior to graduation.
Oakton offers both credit and noncredit ESL programs. Free and low-cost noncredit courses are offered at convenient times at the college's Skokie campus in addition to locations throughout the community. Beginning levels focus on survival skills, while high-intermediate levels provide comprehensive listening, speaking, reading, writing and grammar instruction.
Credit courses provide low-intermediate through advanced instruction. These tuition-based offerings focus on academic and advanced work-related skills and are intended to prepare students for college course work.
"My parents are so proud of my achievements," Badeen says. "They are thankful that America and Oakton gave me the opportunity to turn my dreams into reality."
For more information about Oakton's ESL credit programs, contact ESL Coordinator Stacy Cameron at 847-376-7193 or scameron@oakton.edu. For information about noncredit ESL classes, call 847-635-1426.