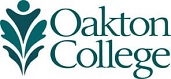 Oakton partners with LSG Sky Chefs for skills training
(Jan. 4, 2018) Oakton Community College's Office of Continuing Education and Workforce Development has recently partnered with the Des Plaines location of LSG Sky Chefs to provide training in basic electronics, blueprint reading and English as a second language (ESL) for its employees.
"We are so pleased to partner with Oakton Community College to advance the skills and abilities of our employees, offering onsite classes at our production facility in Des Plaines," says Cynthia Veremis, LSG regional field human resources director.
Oakton's partnership with LSG is one example of its full range of cost-effective, high-quality training solutions that can be delivered at a wide variety of locations. Oakton's experienced team of consultants, trainers and program managers develops customized training programs that enhance employee skills and knowledge to drive business results.
"Oakton's Workforce Solutions team is here to help businesses like LSG enhance their employees' critical skills through the wide array of consulting services and customized training programs we offer," says Director of Workforce and Continuing Education Ruben Howard II. "The customized training we can provide immediately and positively impacts the workplace, providing companies quality instruction, flexible scheduling and value."
The six-week "Basic Electronics" course—which ends Saturday, Jan. 6—introduced students to basic electronics through hands-on labs. Topics range from Ohm Law application in series and parallel or combination circuits, with focus on troubleshooting and problem solving. Students designed, built and tested series and parallel or combination circuits in the course in addition to analyzing components associated with DC electronic circuits.
The four-week "Blueprint Reading for Building Trades" course, which ended in November, taught students to better understand the mechanical aspects of facility management and engineering through interpreting facility drawings, providing the fundamentals for understanding the types of construction materials used, the different delivery systems available, as well as information on zoning and permitting, fireproofing and green building technology. Expanded topics include interpreting drawing symbols and identifying components of a commercial building's mechanical, electrical, plumbing and fire protection systems.
"Our maintenance employees are already applying their new knowledge of electronics and blueprint reading to their day-to-day jobs," Veremis adds.
The 13-week ESL course, taught on-site at LSG Sky Chefs' Des Plaines location, trains employees to become more proficient in the English language as it relates to their organizational role in the company. Through interactions in the course, students become more comfortable in speaking in and listening to English in all aspects of their lives. The course is scheduled to end Wednesday, Feb. 7.
"Our ESL students are steadily improving their English capabilities, and since the classes are customized to our workplace, we have at least five employees who are now candidates for a promotion," Veremis says, noting LSG plans to continue the classes.
Veremis says her company is also in the process of planning a two-day food safety course, which will lead to certification. Other projects being considered through Oakton in 2018 include computers and leadership training.
"The Oakton staff is incredibly responsive, accommodating and professional - a great team to work with," Veremis adds. "We plan to continue to build our relationship with this wonderful institution to assist in the training and development of our workforce."
For more information about Oakton's workforce solutions, call 847-635-1447 or email workforcesolutions@oakton.edu.