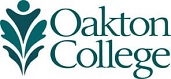 Oakton offers spring break STEAM program March 26-29
(Jan. 19, 2018) Young people between the ages of 8 and 12 are invited to give their science, technology, engineering, art and math (STEAM) skills a workout in March by enrolling in fun-filled classes offered by Oakton Community College. The spring classes meet at Oakton's campuses in Skokie, 7701 N. Lincoln Ave., and Des Plaines, 1600 E. Golf Road, and provide diverse learning opportunities connecting youth to a college campus.
Oakton's STEAM youth programs are offered by Oakton's Alliance for Lifelong Learning and meet 8 a.m. to 5 p.m. Monday, March 26, through Thursday, March 29.
"Every year, we attempt to create awesome learning experiences through innovative and unique programming for youth," says Jesse Ivory, senior manager for business and community programs at Oakton. "We are especially excited about the topics being introduced this year. Participants are sure to have a fun, yet academically engaging, experience."
Two classes are available this spring. Course fee for each program is $279.
3D Modeling and Printing (KID S08-01) allows youngsters to unleash their inner engineering while building and designing 3D models. With the use of open source software, students will be able to continue their learning after the course has ended. Class meets at Oakton's Skokie campus.
Become a Makey Makey® Inventor (KID E05-01) provides an opportunity for students to use Makey Makey® and everyday household items to create new devices. Participants also will learn the process of inventing, coding and principals of electricity and build a device that is theirs to keep. The class meets at the college's Des Plaines campus.
Registration is available at www.oakton.edu/conted/find_classes/youth. Call 847-982-9888 for more information.