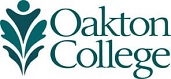 Oakton's art museum to celebrate Black History Month with exhibit opening Feb. 1
(Jan. 17, 2018) Oakton Community College's Koehnline Museum of Art will celebrate Black History Month with an exhibit by artist Sandra Bridges beginning Thursday, Feb.1, at the college's Des Plaines campus, 1600 E. Golf Road. The public is invited to a free opening night reception for "Sandra Bridges: Southern Roots – Revisited" from 5 to 8 p.m. The exhibit runs through Friday, March 16.
"Bridges' work examines the lives of African Americans through a visual journey that resonates with a sepia quality that harkens back to 20th century photography," explains Nathan Harpaz, museum manager and curator. "In addition, her art emphasizes the humanity of her subjects while dispelling stereotypes. She excels in capturing ordinary people as well as legendary musicians."
A Chicago born artist and educator, Bridges was awarded the Black Excellence Award from the African American Alliance of Artists in Chicago in 2015.
According to the artist's website, she did not proceed on her personal artistic path until 35 years after graduating from Roosevelt University with a master's degree in education. In the meantime, she gave to her community by teaching in Chicago's inner-city schools and then began devoting herself entirely as an artist in 2012.
The Koehnline Museum of Art is open 10 a.m. to 6 p.m., Monday through Friday, and Saturday from 11 a.m. to 4 p.m.
For more details, call 847-635-2633, or visit www.oakton.edu/museum.