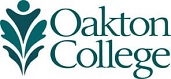 Oakton 'critical conversation' to feature former white supremacist Feb. 7
(Jan. 30, 2018) Former white nationalist Christian Picciolini will discuss his descent into a hate group and how love and life experience helped him turn his life around during an Oakton Community College "Critical Conversation" at 2 p.m. Wednesday, Feb. 7, TenHoeve Center, Room 1610, 1600 E. Golf Road, Des Plaines.
Piccolini is co-founder of Life After Hate, a non-profit with a mission of helping people leave hate groups, particularly white supremacy groups. The group was awarded $400,000 as part of a grant from the Department of Homeland Security (DHS) Countering Violent Extremism Task Force in 2017. He is the author of "White American Youth: My Descent into America's Most Violent Hate Group—and How I Got Out."
"Having an open dialogue and discussing the issue of race in a forum such as this gets people out of their comfort zone," says Juletta Patrick, assistant vice president for student affairs and dean of access, equity and diversity. "The topic of Mr. Piccolini's presentation is timely, especially after the events of the last year involving white nationalism."
Piccolini will answer questions from the audience after the free public event, which is sponsored by the Office of Access, Equity and Diversity and the Center for Campus Inclusion and Diversity.
"Oakton is committed to providing a diverse and an inclusive environment for our students to learn," Patrick continues. "Through our Critical Conversations Series, we hope to reinforce our values of diversity and equity while also exposing students to different points of view, provoking thought and helping them develop a cultural competence that will help them be successful in the 'real world.'"
Oakton's Critical Conversations Series is sponsored by the Office of Access, Equity and Diversity and features several free events each semester in support of the college's strategic plan and equity goals. Future events in the series include "Archie Bunker's Neighborhood: A Cross Cultural Simulation," which takes place at 4:30 p.m. Monday, Feb. 26, at its Skokie campus, 7701 N. Lincoln Ave., Rooms P103-104, and again at 5 p.m. Tuesday, March 6, Room 1610, Des Plaines.