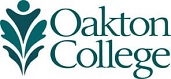 Oakton joins community celebration of Muslim-American cultures
(Jan. 22, 2018) Join Oakton Community College for the community-wide celebration of "Coming Together in Skokie and Niles Township," which this year spotlights Muslim-American cultures. The program, in its ninth year, features discussions, presentations, performances and films that explore Muslim American identity and culture.
"Oakton is pleased to continue our participation in this district-wide cultural event. We have been active in Coming Together in Skokie since the beginning," says Jane Malik, professor and chair of the Oakton Library. "It's been a wonderful experience celebrating the diverse cultures of our community, and we look forward to hosting events highlighting the Muslim-American culture with lectures, book discussions and a festival."
According to its website, "Coming Together seeks to build knowledge of and appreciation for the diversity represented in Skokie and Niles Township." The area is rich in diversity, representing many countries, languages and dialects, which offers a unique opportunity to build knowledge, awareness and appreciation for these cultures.
"Oakton embraces the diversity of the communities we serve and see it as one of our college's primary strengths," says Juletta Patrick, Oakton assistant vice president for student affairs and dean of access, equity and diversity. "Oakton's participation in Coming Together encourages understanding, helping students learn about global and domestic issues while engaging in a productive dialogue."
Coming Together activities will take place at Oakton's campuses at 1600 E. Golf Road, Des Plaines, and 7701 N. Lincoln Ave., Skokie. Activities include the following:
"Understanding Islam: An Insider's View," 12:30 p.m. Wednesday, Feb. 7, Room 1606, Des Plaines – Join Camille Harrison, distinguished professor of Arabic and French, who shares her story of how Islam shaped her personality, her relationship to other faiths and people and her ambition that shaped her life as a Muslim woman today.
"Muslim Girl: A Coming of Age Book Discussion," 11:30 a.m. Thursday, Feb. 22, Room A145, Skokie – Join in a discussion of the book by Amani Al-Khatahtbeh, founder and editor in chief of MuslimGirl.com, the No. 1 Muslim women's blog in the U.S.
 "Opening Doors to Arabic Culture and Islam," 12:30 p.m. Wednesday, Feb. 28, Rooms A145-152, Skokie – As an American teaching in the Kingdom of Bahrain and living with a family in the Egyptian Nile Delta, Carol Konvalinka developed a deep respect and affection for Arabic culture and Islam. Through personal stories, she will share her insights into how she came to appreciate cultural and religious concepts that are often portrayed as so different from her own.
"Festival of Muslim Culture," 6:30 p.m. Thursday, March 8, Rooms P103-104, Skokie – Join Oakton's student clubs and community members for a festival of music, dance, food and fun. $3 entrance fee includes food and entertainment. Children under the age of 5 are free.
"Since beginning in 2010, the program has served as a catalyst for celebration, conversation and education," says Skokie Mayor George Van Dusen, who also is a political science lecturer at Oakton. "The more we know about other cultures, countries and people, the greater our compassion and the stronger our community."
Events at the college are sponsored by the Oakton Community College Library. For a full list of Coming Together activities, visit comingtogether.in.