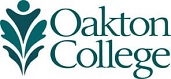 Poet-scholar Eve L. Ewing to read at Feb. 7 Oakton Chicago Writer Series event
(Jan. 16, 2018) Join Chicago essayist, poet, editor and scholar Eve L. Ewing as she reads poetry from her acclaimed book, "Electric Arches," at 6 p.m. Wednesday, Feb. 7, at Oakton Community College's Footlik Theater, 1600 E. Golf Road, Des Plaines. Admission to this Chicago Writers Series event is free.
Ewing, a sociologist of education at the University of Chicago School of Social Service Administration, is the author of "When the Bell Stops Ringing: Race, History, and Discourse amid Chicago's School Closures" and co-wrote the multimedia performance, "No Blue Memories: The Life of Gwendolyn Brooks." Her works have been published in Poetry magazine, The New York Times, The Atlantic, the Washington Post, and many other venues.
"Eve Ewing is a major figure in contemporary poetry, and with more than 48,000 Twitter followers, Dr. Ewing is recognized as a thought leader and social influencer in areas involving academia, writing, black women and the intersection of politics and popular culture," says Donovan Braud, Ph.D., chair of the college's English department. "Her work focuses on the ways in which the reality of economic and racial inequality affects the individual and society as a whole. She uses many poetic forms such as the lyric, prose poem and mixed media collage to ponder questions of social justice and a personal exploration of African-American girlhood and womanhood in Chicago."
Raised in Chicago's Logan Square community, Ewing is co-director of Crescendo Literary, a partnership that develops community-engaged arts events and educational resources. Ewing and poet, essayist and cultural critic Hanif Abdurraqib also teamed to form the writing collective Echo Hotel. She is the current president of the board of directors of the Massachusetts Literary Education and Performance Collective (MassLEAP), which serves as a platform for young people, artist-educators and organizers to promote positive youth development through spoken word poetry forums.
Funded by the Oakton Educational Foundation and student activity fees, the Chicago Writers Series attracts award-winning fiction and nonfiction writers and poets to Oakton to perform, engage and educate. Oakton's connection to native Chicago authors, as well as those who have called Chicago "home," allows the community to access diverse, inspiring and relevant authors in a space outside the traditional classroom.
For more information, contact Braud at 847-376-7026 or dbraud@oakton.edu.