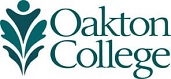 Discover Oakton at Feb. 20 campus visit night
(Jan. 31, 2018) Discover why Oakton Community College is ranked No. 33 among more than 1,700 community colleges for value at the college's campus visit night at 6 p.m. Tuesday, Feb. 20. The event will be held in the Student Center, Room 1530, 1600 E. Golf Road, Des Plaines.
"In this era of ever-rising college costs, long-term student debt and an uncertain job market, students and parents consider a college degree as a serious investment," says Michele Brown, director of student recruitment and outreach. "I invite prospective students to check out the power of an Oakton education in terms of cost, post-graduation employability and return on investment and see why Oakton is the smart choice."
Oakton is ranked No. 1 in Illinois on the list of top colleges for adult learning by "Washington Monthly" for the second year in a row, good for 17th in the nation overall.
With more than 2,500 course offerings each term, Oakton offers a wealth of educational options in the heart of Chicago's northern suburbs. As part of the visit night, prospective students and families can tour the campus and learn about Oakton's academic and career programs, services and student clubs. Admission and financial aid representatives as well as current students will be available to answer questions about the college.
Whether transferring to a four-year institution or starting a career, or changing careers, convenient courses help students expand their options and prepare for a better future.
Oakton offers 80 areas of study that range from allied health, science and technology to business and liberal arts. No matter the field of study, Oakton offers easy access to classes and student services. In addition to centrally located campuses in Des Plaines and Skokie, courses and programs are offered at more than 200 off-site locations throughout the community. Extensive distance-learning options include more than 90 online courses each year.
To reserve a spot at the campus visit night, register online at www.oakton.edu/visit or call 847-635-1835 Monday-Friday, from 8:30 a.m. to 5 p.m. To schedule an individual visit, ask for Student Recruitment and Outreach when calling.