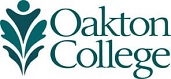 Oakton film lecturer's movie to be showcased at Gene Siskel Film Center
(Jan. 29, 2018) Oakton Community College humanities lecturer Michael Glover Smith's award-winning film, "Mercury in Retrograde," will be showcased at the prestigious Gene Siskel Film Center, 164 North State St., Chicago, for three dates: 8:15 p.m. Friday, Feb. 16; 7:45 p.m. Monday, Feb. 19; and 7:45 p.m. Wednesday, Feb. 21. Smith will be on hand at all screenings at the Siskel Film Center for Q&A sessions.
Directed by Smith, "Mercury in Retrograde" received the Best Narrative Feature Award at the 2017 Full Bloom Film Festival. The movie is about three couples from Chicago vacationing for a weekend at a lakeside cabin in Michigan. Over the course of three days, tensions and secrets slowly come to the surface. The film was shown at Oakton's "Pop-Up Film Festival" in November to rave reviews.
Smith gave insight into his new film during a recent interview with keeping-it-reel.com: "Why are women socialized to believe it's okay to show emotion and men are not – even in the 21st century? The theme, structure and characters for 'Mercury in Retrograde' all flowed from that."
"Oakton is fortunate to count Michael Smith as a member of the film studies faculty at the college," says Linda Korbel, dean of languages, humanities and the arts. "He brings to the classroom his real-world experience as film-maker, film reviewer and popular lecturer on film, in addition to his academic background and extensive teaching experience. He also created and oversees Oakton's 'Pop-Up Film Festival,' which each fall features works of independent filmmakers from around the country. We're delighted to see that his latest film will be featured at the Gene Siskel Film Center in February."
Smith—an independent filmmaker, author and film studies instructor based in Chicago—has been teaching at Oakton since 2009. He is the co-author of "Flickering Empire: How Chicago Invented the U.S. Film Industry," a non-fiction account of early film production in the Windy City. His film writing has appeared in "Cine-File Chicago," "La Furia Umana" and "Isis Magazine." He also is the creator and sole author of whitecitycinema.com.
Smith received his bachelor's degree from Columbia College in 2000 and his master's degree from Humboldt State University in 2004.