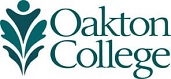 Enter Oakton playwriting festival for a chance to win up to $200
(Jan. 18, 2018) Writers wanted. Oakton Community College is seeking original one-act script submissions or storytelling monologues of any genre for its "Play On Student Playwriting Festival." Winning entries will earn up to $200 in the unique competition, which is open to all community college students in Illinois, Michigan, Minnesota and Wisconsin.
Now celebrating its 10th year, "Play On" gives budding authors a chance to shine when selected entries come to life during the festival at Oakton's Performing Arts Center July 23-25.
"We look forward to receiving submissions from new, young voices of the theater," says festival co-coordinator Simi Khurana. "Oakton's 'Play On' festival has given many talented playwrights a leg up over the past decade by bringing their works to life for the first time."
Entries must not have been previously produced in any genre or style. Students are allowed only one submission as a Word document 10 pages or less, 12-point font. Submissions must include the student's full name, phone number, mailing address, email address and college attended. Submissions are due Sunday, April 1.
For more information or to submit an entry, please email Khurana at skhurana@oakton.edu.