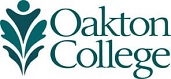 Learn the 'universal language' with spring music classes at Oakton
(Jan. 3, 2018) American poet Henry Wadsworth Longfellow once called music "the universal language of mankind." Learn to speak that "universal language" and earn college credit with music courses for students of all skill levels at Oakton Community College, 1600 E. Golf Road, Des Plaines. Classes start Tuesday, Jan. 16.
"A music education at Oakton not only enhances your music skills, but studies show music education helps cognitive functions and enhances your creativity," says Glenna Sprague, professor and coordinator of music at the college. "For many, learning to sing, play an instrument or music theory turns into a lifelong love or leads to a major at a four-year university."
Classes are offered in the following areas:
Spring semester class listings may be found online at www.oakton.edu or in the "Spring 2018 Credit Class Schedule," available at the Des Plaines or Skokie (7701 N. Lincoln Ave.) campuses.