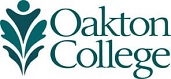 Oakton joins global campaign to prevent violence against women
(Jan. 31, 2018) Join Oakton Community College students and employees as they unite with approximately 6,000 events held annually across the globe throughout the month of February as part of  the V-Day College Campaign to demand an end to violence against women.
On Valentine's Day, Wednesday, Feb. 14, Oakton begins its V-Day celebration with One Billion Rising events at both campuses. One Billion Rising, held every year on Valentine's Day, is a day of action coordinated by V-Day, a global activist movement that generates attention for the fight to stop violence against women and girls, including rape, battery, incest and sex slavery. The events begin with a "flash mob" dance starting at 1 p.m. in the main lobbies at the college's campuses in Skokie (7701 N. Lincoln Ave.) and Des Plaines (1600 E. Golf Road). Testimonials, music and V-Pop benefit candy sales will add to the festivities.
Benefit performances of "The Vagina Monologues" are the centerpiece of many V-Day celebrations, and Oakton's celebration features three benefit performances at 8 p.m. Feb. 15, 16 and 17 in the Studio One Theater, Des Plaines. Sponsored by the Women's and Gender Studies Program and the Performing Arts Department, these staged readings of Eve Ensler's powerful masterpiece will raise funds for Northwest CASA and Apna Ghar.
According to Kathleen Carot, coordinator of Women's and Gender Studies at Oakton, "'The Vagina Monologues' is a groundbreaking work of political theater and a transformative experience for performers and audiences alike. It can certainly be pointed to as a match that helped spark the global awakening of women that has led to the 'Me Too' and related movements."
Tickets for "The Vagina Monologues" are $12 for general admission and $8 for students and seniors. To order tickets, visit www.oakton.edu/tickets and click "purchase online now" or call 847-635-1900. For more information about Oakton's participation in V-Day activities, e-mail kcarot@oakton.edu.