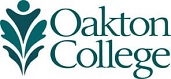 Oakton's Fratto Named 2018 ABCA/Diamond National Coach of the Year
(July 11, 2018) The American Baseball Coaches Association (ABCA) and Diamond Sports have named Oakton Community College head baseball coach Bill Fratto the National Junior College Athletic Association (NJCAA) Division III National Coach of the Year. Fratto, a resident of Wheeling, guided the Owls to a historic 2018 season that culminated with the team's first national championship and a school record 44 wins in his 13th season at the helm.

"This is a great honor to be recognized by the ABCA and Diamond as the national coach of the year," Fratto says. "Winning the national championship was a great achievement, and this award is icing on the cake. I would not have won this award without the help of my players and coaches. I am so grateful to them for helping me earn this prestigious recognition."

In the Owls' national championship season, Fratto's squad finished second in the nation in runs scored (503), walks (289) and sacrifice flies (31) and third in hits (632), extra base hits (187), at bats (1,887) and total bases (932). Also, Oakton tallied 425 RBI and 45 home runs while amassing a .335 team batting average.

Under Fratto's tutelage, pitchers Alexander Crinigan (Hampshire, Hampshire High School) and Tommy Gertner (Northbrook, Glenbrook North High School) were named to the NJCAA Division III All-America Team. Crinigan earned a selection to the first team while Gertner received second-team accolades. Crinigan also was announced as the 2018 Spalding® NJCAA Division III Pitcher of the Year earlier this year.

"Congratulation to Bill for being recognized as coach of the year," Oakton Athletic Director Bruce Oates says. "This is a well-deserved honor for all of his years of hard work and effort he has put into building the Oakton baseball program into a national powerhouse."
The Owls' 44-17 record in 2018 pushed Fratto's career mark to 472-256, a .648 winning percentage. He was named World Series Coach of the Tournament and also Region IV Division III Coach of the Year. Fratto, who attended Oakton, is a three-time Illinois Skyway Collegiate Conference Coach of the Year, earning that distinction in 2006, 2012 and 2015. During his coaching career at Oakton, his teams won the Skyway Conference championship four times, in 2006, 2012, 2015 and 2016. The Owls also made NJCAA Region IV Championship appearances in 2007, 2010, 2012 and 2015 in addition to winning regional, district and NJCAA Division III World Series championships in 2018.

With Fratto's guidance, dozens of players have been named all-conference and all-region selection and advanced to compete at NCAA Division I, II and III institutions. In addition, several players have gone on to play professionally and have been drafted by numerous Major League Baseball teams including the New York Yankees, Los Angeles Dodgers, Washington Nationals and Cincinnati Reds.

Fratto will be honored at the ABCA Convention in Dallas on Friday, January 4, 2019.

The ABCA, founded in 1945, is the primary professional organization for baseball coaches at the amateur level. With approximately 10,000 members, the organization represents all 50 states and 23 countries. Since its initial meeting of 27 college baseball coaches 73 years ago, the association's annual award program has grown to nine divisions: NCAA Division I, II and II; NAIA; NJCAA Division I, II and III; Pacific Association Division and high school.