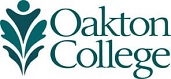 Unique Academic Support System Helps 12 Oakton Student-Athletes Win National Recognition
(Aug. 9, 2019) In the 2018-19 academic year, 12 Oakton Community College Owls were named to the National Junior College Athletic Association (NJCAA) All-Academic Team. To qualify for NJCAA academic honors, student-athletes must have completed two semesters of college work and participated in at least one season at the varsity level.
Three Oakton Owls earned first team recognition, attaining a 4.0 GPA on a 4.0 scale. They are: Alena Alwan (volleyball, golf), Glenview, Glenbrook South High School; Chingis Enkhbayar (outdoor track and field), Des Plaines, Maine East High School and Elizabeth Stangel (soccer, basketball), Des Plaines, Willows Academy.
Four were named to the second team with a GPA between 3.8 and 3.99 on a 4.0 scale: Annika Schmidt (soccer), Park Ridge, Maine South High School; Elmina Alic (volleyball), Niles, Niles West High School; Hanna Shekari (soccer), Glen Ellyn, New Trier East High School and Maria Skoufos (volleyball), Morton Grove, Maine East High School.
To receive third team honors, student-athletes must have a GPA between 3.6 and 3.79. Five Oakton Owls earned this recognition: David Zlotnik (soccer), Glenview, Glenbrook South High School; Jack Framke (basketball), Des Plaines, Maine West High School; Jack Haberkorn (golf, basketball), Glenview, Loyola Academy; Joseph Gabel (baseball), Park Ridge, Maine South High School and Muhammad Usman (tennis), Morton Grove, Niles West High School.
While the student-athletes are hardworking and diligent, at Oakton student-athletes have a secret weapon when it comes to academic success—Athletic Academic Support and Compliance Specialist Christine Paciero. She provides academic, personal, learning and career-related advising on an individual basis to more than 100 student-athletes at the college and works full-time to monitor student-athletes' NJCAA academic eligibility in collaboration with coaches and campus staff.
"Not all colleges provide an academic advisor dedicated solely to student-athletes," Paciero says. "That's what makes my job so unique."
Paciero's recipe for success includes a personalized support system including supervising study tables, monitoring academic performance and referring student-athletes to appropriate campus-wide resources.
"Student-athletes have a lot of commitments with their academics, practice and competitions. Many of them are also working part-time jobs," Paciero adds. "I find it satisfying to provide guidance and support to help student-athletes stay on track and be successful at the college. When students come in struggling and then turn things around, it is one of the most rewarding aspects of my job."
Paciero earned her master's degree in administrative leadership from Cardinal Stritch University and bachelor's degree in social studies teacher education from Florida Southern College. Before Oakton, she served as an academic adviser at College of Lake County and the University of Wisconsin-Parkside. She also served as head women's volleyball coach for University of Wisconsin-Parkside and Dominican University.