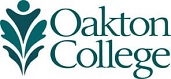 Oakton to Launch Contact Tracer Training Program to Combat COVID-19
(May 6, 2020) Oakton Community College is responding to the call for the need for trained workers to limit the spread of COVID-19 by launching the Public Health Contact Tracer Paraprofessional training program. The program will quickly prepare students to monitor the contacts of infected people and notify them of their exposure. Courses start May 26. Students can register now at www.oakton.edu/tracing.
The Center for Disease Control (CDC) indicates contact tracing is key to slowing or stopping the spread of COVID-19. The practice is credited for helping to end previous pandemics including the SARS and Ebola outbreaks.
"Oakton is once again at the forefront of innovation by creating a high-quality, equitable education opportunity for students that meets the needs of the local workforce," said Oakton President Joianne Smith. "The life-saving impact of this program will be felt for years to come."
The innovative course curriculum aligns with Center for Disease Control (CDC) guidelines for contact tracers, and was developed in cooperation with local health departments.
"Ensuring that the close contacts are identified for every person who has been infected with COVID-19 is crucial to controlling the spread of disease in the community. I applaud Oakton Community College for developing the Contact Tracer Training Program, which will save lives and help to end the pandemic," said Dr. Catherine Counard, Director of Health at the Village of Skokie.
Navigating the online curriculum at their own pace, students can complete the course in as little as three weeks and begin protecting members of their own communities.
In addition to the public health benefit, the program also creates employment opportunities for individuals who have been financially impacted by the crisis. Preliminary information indicates that more than 100,000 contact tracers are needed immediately. Contact tracers can earn up to $28 per hour.
The four-module course covers topics including epidemiology, recognizing health disparities and inequities among certain population groups, contact tracing techniques, HIPAA regulations and more. Additionally, the curriculum will help participants develop effective communication skills and increase technology proficiency by familiarizing them with contact tracing apps.
Program participants must be at least 18 years of age, have access to technology, possess a high school diploma or equivalency and have basic technology and English skills. The ability to speak multiple languages is a plus, but is not required.
Ideal contact tracer candidates include retired health care workers, current health care students, and hospitality industry workers whose employment has been impacted by COVID-19. Contact tracing is done from home and adheres to social distancing guidelines.
The Public Health Contact Tracer Paraprofessional training program is offered as a Continuing Education, Training, and Workforce Development course. Pending approval, completion of the training program can be applied as credit toward related associate degree or certificate programs.
This is the latest addition to Oakton's collection of innovative health care education programs. In fall 2019, Oakton launched the Cannabis Dispensary and Patient Care Specialist certificate program, the nation's first community college certificate program focused on the medical cannabis field. Additionally, Oakton is consistently recognized for having one of the region's top community college Nursing Programs, evidenced by the most recent cohort of student's 95% licensure exam pass rate.
For more information on the Public Health Contact Tracer Paraprofessional training program visit www.oakton.edu/tracing.
For questions, please contact continuingeducation@oakton.edu.