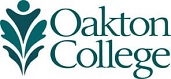 Oakton and Southern Illinois University Carbondale partner to create guaranteed transfer pathways for students
Pictured (L-R): Oakton President Joianne L. Smith, Provost and vice president for Academic Affairs Ileo Lott, and Southern Illinois University Carbondale Chancellor Austin Lane.
Des Plaines, Ill. (October 5, 2021) – Two newly signed agreements between Oakton Community College and Southern Illinois University Carbondale will save students time and money as they pursue their Big Goals and prepare for success in in-demand jobs. The newly signed Guaranteed Transfer Admission Agreement and Saluki Step Ahead Online Program agreement allow students to easily transfer credits from Oakton to SIU Carbondale, where they can complete their bachelor's degrees in more than 70 disciplines.
Leaders from both schools gathered at Oakton's Des Plaines campus on Tuesday, Oct. 5, to celebrate the new partnership, creating opportunities for students from throughout Chicagoland and beyond.
Guaranteed Transfer Admission Agreement
The Guaranteed Transfer Admission Agreement allows Oakton students to transfer up to 78 credit hours to apply toward a bachelor's degree from SIU Carbondale. Advisors from both SIU Carbondale and Oakton will work with students to help them navigate the university's program requirements and transfer credit policies.
Students with a 3.5 transfer GPA (4.0 scale) or higher will qualify for consideration for merit-based scholarships from SIU Carbondale, including the Provost's Scholarship, valued at $29,000 over two years.
Saluki Step Ahead Online Program
Oakton is among the first three colleges to join Saluki Step Ahead, an agreement between SIU Carbondale and the Illinois Community College Board. The initiative allows Oakton students to earn their bachelor's degrees completely online and at a lower cost in six academic programs: accounting, business administration, health care management, radiologic sciences, criminology and criminal justice, and psychology.
After completing their first two years at Oakton, students will transfer to SIU Carbondale with full junior status. Students who maintain a 2.0 GPA at SIU Carbondale will receive an annual $4,000 scholarship, significantly reducing financial barriers as they pursue a bachelor's degree. This program seeks to allow students to earn a bachelor's degree for $25,000 or less.
"We are extremely grateful for SIU Carbondale's partnership and excited for the opportunities this affords to Oakton students," said Oakton Community College President Joianne L. Smith, Ph.D. "Seamlessly transferring to SIU Carbondale to earn a bachelor's degree online removes barriers for many students unable to travel to SIU Carbondale's campus. This aligns with our equity priorities by increasing access to learning opportunities."
SIU Carbondale Chancellor Austin Lane said the agreements fit well with the university's Imagine strategic plan, which includes pillars to improve student success and enhance partnerships.
"SIU Carbondale is committed to providing access and removing barriers for all students, including people with limited pathways," Lane said. "We are proud of our beautiful campus and the first-rate education and unique opportunities Salukis receive. But we understand not everyone can move to Carbondale to complete their education, so we will bring SIU Carbondale to them. Whether Oakton Community College students earn their bachelor's degrees in their hometowns or come to Southern Illinois, we will welcome them as Salukis."
To explore opportunities to help you reach your Big Goals at Oakton Community College, visit www.oakton.edu.