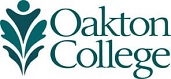 Oakton Community College launches new programs; offers free credit classes this spring
Three free credit hours of tuition for new & continuing students
Oakton CARES relief grants available to help with pandemic-related financial setbacks
More face-to-face classes offered; online options remain available
New programs include Cannabis Cultivation and Sterile Processing Certificates
Des Plaines, Ill. (Nov. 16, 2021) - Oakton Community College is once again stepping up to help students reach their Big Goals this spring by offering three free credit hours of tuition to new and returning students. 

Whether students are looking to quickly gain skills to prepare for a new career or transfer to a four-year college to earn a bachelor's degree, Oakton has their back! 

Free classes and financial support is available

Oakton will cover up to three credit hours of tuition at the in-district rate for new students this spring. Returning students who enroll in at least nine credit hours will receive three free credit hours of tuition.

Students who have experienced pandemic-related financial impacts can also apply for Oakton CARES emergency relief grants. Oakton CARES grants, supported by federal stimulus funds and Oakton Educational Foundation resources, can be used for expenses including tuition, childcare, housing and transportation. 

More face-to-face courses

This spring, Oakton will increase the number of face-to-face courses offered — allowing students to regain the connection that was missing in the remote learning environment necessitated by the pandemic. Plenty of online learning options will remain available — and Oakton's classes are designed to fit the busy schedule of working adults.

Innovative new programs

Oakton offers more than 130 degree and certificate programs in in-demand fields like supply chain management, health careers, information technology, manufacturing, automotive, business, public service and more. 

New this spring, Oakton is expanding its groundbreaking cannabis education curriculum by introducing a Cannabis Cultivation Certificate program. Students will train in Oakton's brand new cannabis cultivation lab — the first on an Illinois community college campus — where they'll gain skills to help them succeed in the emerging cannabis industry. 

Also new this spring, students can enroll in the Sterile Processing Technician Certificate, a 10-credit hour program that prepares students for a career in a hospital or medical center setting as a sterile or central sterile processing technician.

The regional labor market demand for Sterile Processing Technicians is expected to grow. The EMSI labor market data for 2014-2024 indicates a 27.5% growth in Cook and DuPage Counties. Salary ranges can vary from $18-23 per hour.

Spring courses start Jan. 18. To get started, visit us online or contact Oakton's Enrollment Center via email or by phone 847-635-1700.