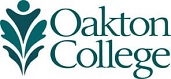 Northfield Township Board approves Oakton Community College Scholarship
Des Plaines, Ill. (Jan. 21, 2022) – The Northfield Township Board of Trustees approved a new $100,000 scholarship providing assistance to students applying to Oakton Community College in Des Plaines and Skokie. Scholarship awards will range from $500-3,500 per student based on the student's need level, and the amount of funds remaining at the time of application.
Northfield Township Scholars must be residents of the township and possess a 2.0 or higher grade point average. Subject to availability of funding, students will also become eligible for second-year funding if need, residency, and GPA requirements are met.
Township Supervisor Shiva Mohsenzadeh said, "Equitable access to education is an investment. I believe that the payoff our community will realize are qualified young people ready to enter the labor market with knowledge and confidence. Over time these students will realize greater earning potential and transform their lives."
"Oakton is extremely grateful to Northfield Township for its generosity and shared vision of providing residents with access to a quality education," said Katherine Sawyer, Oakton's chief advancement officer and foundation executive director. "This newly established scholarship will support the educational goals of dozens of Oakton students in the coming academic year."
Students can complete a scholarship application online by March 31 and be eligible to receive scholarship funds for the fall 2022 term.