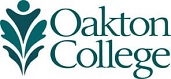 COVID-19 Update: Many classes moving to remote format Jan. 18 - 28
In light of the ongoing pandemic challenges, many in-person and hybrid courses will move to a fully remote format (Online Live, synchronous) for the first two weeks of the spring semester Jan. 18 - 28). Some classes (e.g., classes with lab components) will meet in person, as scheduled. The college plans to resume offering most classes in their originally scheduled format during the week of Jan. 31.
Currently enrolled students will receive confirmation of each of their classes' formats for the first two weeks of the semester via email, as well as instructions on how to access courses. 
List of formats for courses originally scheduled with an in-person component (Jan. 18 - 28)*.
Please note: College offices are closed Jan. 15, 16, and 17, 2022.  If there are additional questions regarding course formats, students should email academicaffairs@oakton.edu. 
Our campuses will continue to be open during this time should students need to use the library, a quiet space to study, or use technology available on campus. Assistance from the Learning  Center, Wellness Center and other student services departments will be available in-person, on-campus Monday through Thursday and virtually on Fridays.
Hours of availability for services may vary. We encourage students to call ahead to individual departments before coming to campus. Please see the Student Services section of our return to campus frequently asked questions for more information.   
Oakton is committed to creating a safe learning environment while minimizing disruptions in learning. We appreciate your understanding as we implement plans to safely support students in reaching their educational goals this semester and beyond. Please visit our return to campus frequently asked questions for updates on COVID-19 protocols. 
*Clicking the link will download a searchable Excel file to your computer or phone.